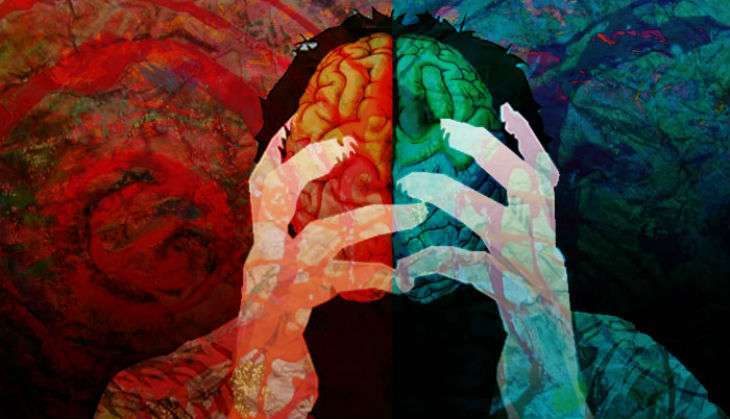 Mental illnesses are possibly the most misunderstood aspect of human existence. While physical ailments are acknowledged, treated and taken seriously, mental issues, due to their lack of tangibility, are often either ignored or just expected to 'go away'.
And they most certainly don't.
While developed nations may have a relatively robust framework to support the mentally ill, India, with its large population and other socio-economic issues, hasn't been able to get past physical health hazards to get to this. Until now.
A recent bill passed in the Rajya Sabha, the Mental Health Care Bill, takes up the matter and, as far as treatment goes, promises many benefits. The bill, first introduced three years ago in August 2013, repeals the Mental Health Act, 1987. It also provides the framework for India's association with the United Nations Convention on the Rights of Persons with Disabilities.
1. An individual with mental illness has the right to 'quality of treatment, protection from inhuman and degrading treatment, free legal services, access to their medical records, and the right to complain about deficiencies in provision of mental health care', according to PRS Legislative's summary.
2. The individual has a right to dictate how their treatment is carried out. Whether or not they want to be treated or admitted is also their decision alone. Unless it's an extreme case. If so, there will be a directive from a certified medical practitioner that says that the patient needs medical attention.
3. As for the medical practitioners themselves, all mental health establishments need to be registered with the Central or State Mental Health Authority. There are certain parameters that these establishments need to meet to be certified, and the bill draws them out.


4. It also in effect decriminalises suicide by seeing attempt to suicide as a mental health issue and not a crime under IPC. Instead of punishing those who attempt suicide, the bill seeks to engage with them so that they can overcome their problems.
5. Lastly, it rejects Electro-Convulsive therapy (ECT) and strictly prohibits its use in the case of minors. This form of therapy, if used as a last resort, would now be allowed only with muscle relaxants and adequate anaesthesia.
WHY IT'S IMPORTANT
The bill, at last, legitimises mental health issues as worthy of our attention. To think that the government wants to put laws in place for the scores of people facing mental issues is promising to say the least. Especially because Indian society either neglects or brushes aside the concept of mental illness.
What is not normative in Indian society is often seen as something that belongs in the infamous 'Agra ka pagalkhaana'. And for us to grow past that and support people with mental illnesses with the same concern and seriousness as someone with a physical disease is monumental.
"In India, mental illness is seen as something that belongs in the infamous 'Agra ka pagalkhaana'"
Mental issues are stigmatised. Just admitting to dealing with one is to expose oneself to this stigma. Unless it is seen as just another disease, one that can be treated. And that's the change this bill could possibly bring.
The decision to decriminalise suicide is also possibly one of the biggest legal changes that our country has seen in recent times. As clinical psychologist Dr Puneet Jain tells Catch, "We need to understand why a person feels the need to give up on this world."
Instead of isolating them by branding them a criminal, Jain says they should be referred to a psychologist. "People around the patient need to listen to him or her," he says, adding, "The family needs to be sensitive enough to understand and yet not over pamper."
Also read – Junk food can cause serious harm to your mental health: Study
"Over pampering" can adversely affect the patient's mental health as well, he insists.
On being asked how a mental patient can gauge if and when they need medical assistance, Jain says, "It should always be the patient's decision alone, unless they are not in the right frame of mind. For instance a heart patient cannot make a decision about being admitted. His doctor recommends it. It's a case to case scenario."
Dr Jain has some reservations on how the bill makes mental healthcare practitioners dependent on the government. "Whatever provisions are there need to be executed. The government often puts things in ambiguous ways," he says, adding that the process of institutionalising the bill "needs to be more transparent".
HOW CAN THIS BILL BE PUT IN PRACTISE?
In stressful work environments, mental health – due to limited medical leaves and the need for proof for the same – often takes a back seat.
For this Mental Health Care Bill to come into effect, workplaces, schools, universities etc. need to recognise mental health care prescriptions as legitimate proof for time off.
"Offices can be judgemental," says Dr Jain. "These places, corporates, other institutions, need to tie up with psychologists and have regular counselling sessions. They need a neutral person to help with mental issues. This cannot be resolved in office."
"If you had a mental problem, you'll be able to discuss it with a neutral person. Because then you won't carry the fear of it affecting your appraisal."
BUT DOES IT COVER EVERYTHING?
Negative. While the bill masterfully covers a whole range of concerns around curing mental illness, it fails to put forth preventive measures.
The bill also falls short on identifying how bad India's mental health situation is. While many surveys individually have shown us that large swathes of people are reeling with depression, for instance, the bill needs to name the diseases and record proper numbers. Which it fails to do.
"The bill fails to name different mental illnesses, placing them under one umbrella term"
Secondly, as Manisha Shastri points out inThe Citizen, the bill completely glosses over the individual's socio-economic situation and whether they have access to mental healthcare centres.
"From the definition of mental illness to the various provisions in it, it is evident that the Bill does not take into account factors such as poverty, the immediate environment of the individuals and other socio – cultural factors which affect an individual's mental health," she writes.
Lastly, the bill fails to address the issue of social stigma. While it does expressly state that the patient would be treated with respect, it fails to highlight how, beyond the urban setting, the ill-treatment patients face starts at home.
http://www.catchnews.com/india-news/everything-you-need-to-know-about-the-mental-health-care-bill-1470771416.html/fullview