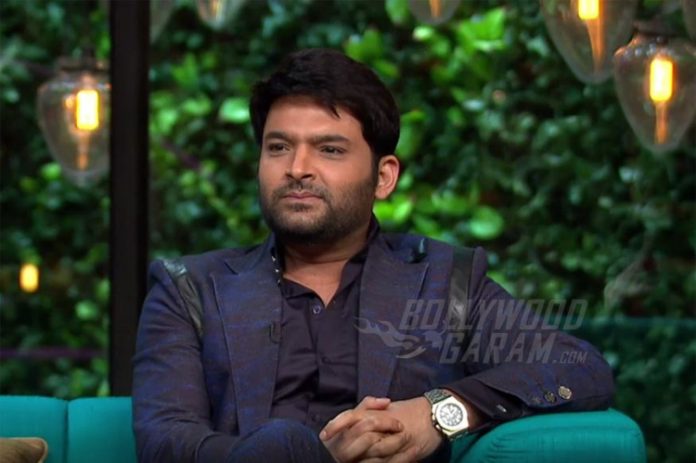 Air India officials likely to issue warning to comedian Kapil Sharma for his unruly behavior on flight from Australia to India
The Kapil Sharma – Sunil Grover controversy thickens by the day. Kapil's brawl with his crew members on The Kapil Sharma Show has not gone down well with Air India. After the reports of major actors walking out of Kapil Sharma's show, Indian carrier Air India is reportedly planning to issue a warning to the comedian, who had reportedly created a menace on a flight from Australia to India.  Indian air carriers, in recent times have been experiencing a lot of unruly behavior from VVIP personalities and is planning to taking stringent actions against them to reduce such incidences.As reported by ToI, Ashwani Lohani, Air India chief has called for a report of Kapil Sharma's behavior on flight from Melbourne, Australia to Delhi, India on March 16, 2017. Kapil Sharma was traveling back to India along with his crew in business class. The exact nature of the incident is yet to be determined and the warning is likely to be issued this week.
Reports state that Kapil Sharma had too many drinks on flight after which he lost his control and lashed out on his crew members while disturbing other fellow passengers. The business class only had an elderly woman traveling apart from Sharma's crew. The voice of Kapil Sharma was so loud that even the passengers from the economy class noticed and got scared. The cabin crew then asked the actor to calm down and was requested to be seated as the other passengers were also getting disturbed.
Kapil Sharma reportedly apologized and calmed down. However, after some time reports state that the actor got up once again and started hurling abuses to his crew members and this time the pilot came out and warned Sharma. The comedian then calmed down and spent most of his time sleeping during the travel. Actors Ali Asgar, Chandan Prabhakar and Sunil Grover have reportedly left the show, while Kapil has roped in new actors for The Kapil Sharma Show.
While Kapil did take to his Twitter account later to make a public apology to Sunil, it didn't do much to mend their ties.
Kapil Sharma to be warned by Air India officials for unruly behavior on flight?