SHAME  ON GOVT FOR BULLET TRAIN
The incident took place around 10.30 am during rush hour near a ticket window between the Lower Parel and Elphinstone stations.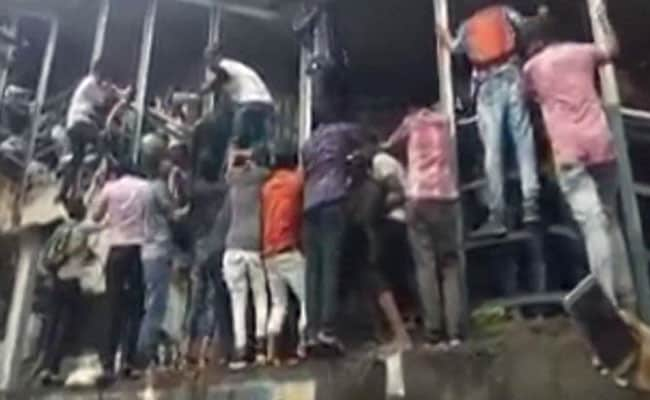 MUMBAI: 
HIGHLIGHTS
27 dead in stampede near Parel suburban station
The incident took place around 10.30 am during rush hour
Passengers were seen carrying the injured down the bridge
Mumbai: At least twenty seven people have been killed in a stampede at Elphinstone railway station's foot-over bridge in Mumbai that took place on Friday morning. Over 30 people have been injured in the incident. Medical teams have reached the spot. Those injured have been rushed to KEM hospital.
Commuters claim that the foot-over bridge at Elphinstone was narrow and is always crowded during the peak hours. In videos emerging from the incident, people can be seen trying to climb over the railings of the stairway to escape the stampede.
The stampede broke out around 10.30 am near a ticket window on the bridge between the busy Parel and Elphinstone Road stations. According to witnesses, four trains came at the same time and due to the rain, a few commuters slipped, which led to chaos in the surging crowd. There were more than the usual people on the bridge at the time, waiting for the rain to end.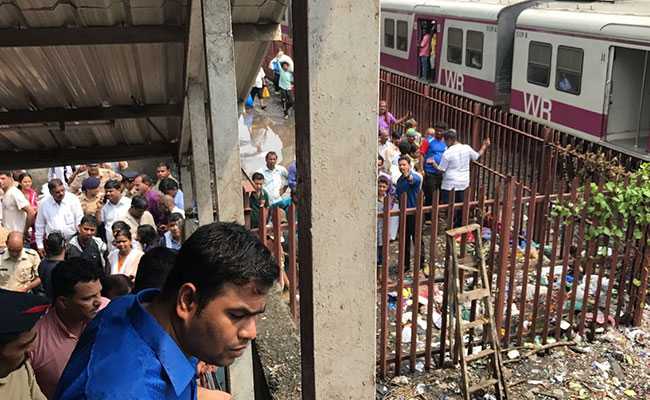 "Many were waiting in the rain. There were too many people in a cramped space. When people were trying to rush to their trains, the stampede happened," said railway spokesperson Anil Saxena.
Visuals showed people on the ground, many not moving at all, and attempts to revive them with water and first aid. Passengers and local people were seen carrying bodies down the bridge. Footwear was seen scattered next to the bridge and rescuers were seen clearing out more from the stairs. The police were trying to control the crowd of commuters.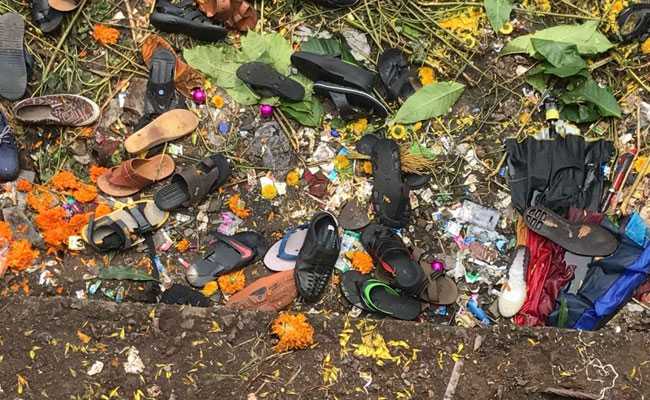 The police are investigating reports that a short-circuit with a loud sound near the bridge led to panic and people started running.
Praveen Bangar, a senior medical officer at the KEM hospital near the accident site, said 15 people were brought dead.
The two stations are used by much of Mumbai's local train commuters as there are a large number of offices in the area.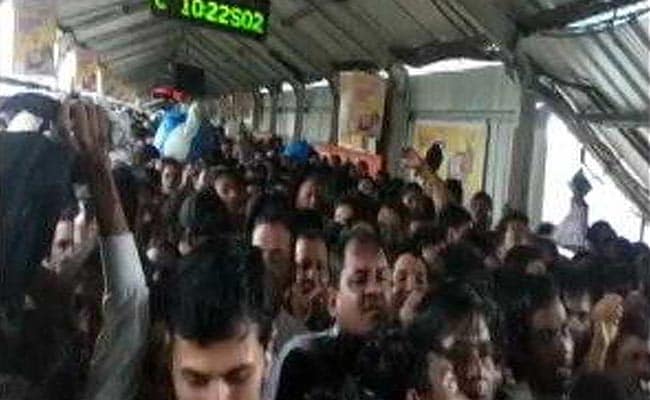 Angry commuters and residents said the bridge is too old and narrow and not strong enough to take the busy sector. "It was a disaster waiting to happen," remarked a local resident, saying that the station has been overcrowded and there have been multiple demands for more such bridges.
"I have been travelling for five-six years. It has always been like this. We have no choice but to use this bridge…where else can we go? No one listens to us," said a woman commuter.
Local trains are the lifeline for the 20 million people of Mumbai and accidents are common on the busy network.
 https://www.ndtv.com/mumbai-news/elphinstone-railway-station-stampede-at-overbridge-several-injured-1756677