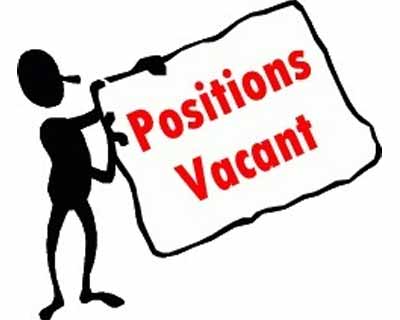 In a response to the queries of the members of Rajya Sabha ,Minister of State (Health), Shri Shripad Yesso Naik revealed a number of positions for medical, nursing and paramedical staff lying vacant in Central government hospitals of the capital. In total, there are about 1604 positions for doctors lying vacant in 4 top government hospitals of the capital, including positions for faculty, senior residents and junior residents. Off the total, maximum vacancies persist in AIIMS followed by Safdarjung Hospital.
Out of 877 sanctioned posts of faculty at AIIMS, there exists a vacancy at 241 faculty posts. Similarly, there is a requirement of 220 Senior Residents ( Academic ) as well as 238 senior residents ( non-academic). For Junior residents, the vacancies come out to be  of 134 posts ( Academic ) and 30 posts ( Non-academic)
Similarly, at the adjoining Safdarjung Hospital, a number of vacancies have been revealed as per government statistics. Currently there is a vacancy for 50 faculty posts, 183 senior Residents posts ( Academic) and 45 senior resident posts ( non-academic). The corresponding figures of juniors residents, academic and non-academic stand at 121 and 24 respectively.
Moving on to RML Hospital, the vacant spots for faculty positions stand at 79. While there are only 3 vacacnies for academic SRs, this number jumps to 25 for non academic SRs and 50 for non-academic JRs.
On Similar lines Lady Harding Medical College, there are currently 41 posts for faculties lying vacant, 51 posts of senior residents, and 60 of junior residents respectively also lie vacant ( including 52 academic JRs as well as 8 non acadmic JRs)
The following table summarizes the total vacancies existing in Central Government Hospitals
S. No.
Detail of the post
AIIMS, New Delhi
Safdarjung Hospital & V.M.M.C. New Delhi   
Ram Manohar Lohia Hospital, New Delhi
Lady Harding Medical College, New Delhi
 
 
Sanctioned Posts
Vacancy
Sanctioned Post
Vacancy
Sanctioned Posts
Vacancy
Sanctioned Posts
Vacancy
1.
Faculty
877
241
407
50
309
79
299
41
2.
Sr. Residents (Academic)
500
220
601
183
117
3
301
51
3.
Sr. Residents (Non-Academic)
819
238
417
45
270
25
—
—
4.
Jr. Residents (Academic)
803
134
160
121
—
—
426
52
5.
Jr. Residents (Non-Academic)
207
30
219
24
231
50
64
8
6.
Nursing Cadre
4553
667
1334
218
1201
238
1038
309
7.
Others
6332
938
2381
523
597 (Paramedical Staff)
223
1564
629