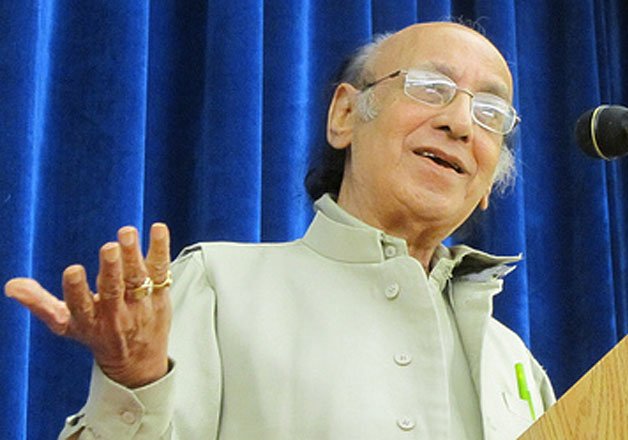 Mumbai: Renowned Urdu poet and Bollywood lyricist Nida Fazli passed away today morning. He was 78.
Fazli breathed his last in Mumbai at 11:30 am. He was suffering from various illness arising out of aging issues.
Popularly known as Nida Fazli, the writer's original name was Muqtida Hasan Nida Fazli whose father was also an Urdu poet.
He was born in Delhi into a Kashmiri family and attended school in Gwalior. During the partition of India, his parents migrated to Pakistan, but Fazli decided to stay in India.
He became known among the readers and ghazal singers for his elegant presentation and exclusive use of colloquial language for ghazals, dohaas and nazms, while avoiding ornate Persian imagery and compound words to simplify his poetry.
Some of his famous film songs include
Aa bhi jaa (Sur), Tu is tarah se meri zindagi mein (Aap To Aise Na The) and Hosh waalon ko khabar Kya (Sarfarosh).