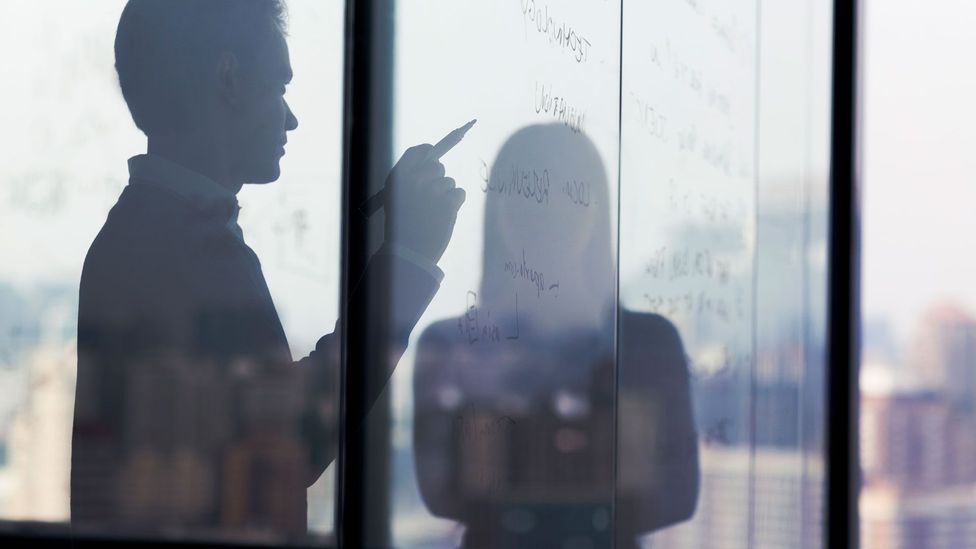 By Christine Ro November 2021
Experiencing sexual harassment affects health, money and relationships in the short term. But it also has career effects that can persist all the way to retirement.T
The last four years have been dramatic for Kim Beaney, a 42-year-old in Sandiacre, England. But she's matter-of-fact when describing these events.
In February 2017, she interviewed for the role of trainee inspections driver for Highways England, a government-owned company responsible for motorways and major roads, now known as National Highways. The mother of two was excited about the prospect of a progressive role with good earning potential.
"That was meant to be the start of a career," says Beaney. "I've never really had a career. I've always worked just to pay the bills."
The same day as her interview, a male manager at the company took her phone number from her application form and began messaging her. The messages escalated quickly and obsessively over text and Facebook, and it became obvious that this wasn't simply workplace banter. He demanded kisses, mentioned sexual favours and sent partly nude photos. He also gaslit her, claiming falsely that her references were so poor that she needed him in order to be hired. And when she mentioned reporting him to HR, he said that he could have her killed.
Beaney felt she had to keep talking with him in order to secure the role. Eventually she was hired, and started work in April at the depot where he'd assigned her. He'd chosen the location so that a friend of his would be her supervisor, and thus would be able to exercise control over her on his behalf. Two weeks after starting work, Beaney brought a grievance to HR, whom she says blamed and belittled her, and rejected her request to change depots. Following an unsuccessful appeal, she resigned in August 2017.
That wasn't the end of things, though. Beaney filed a claim with the Employment Tribunal, a government body that hears claims of unlawful treatment of employees. Finally, in March 2020, the tribunal ruled in her favour – calling her company's response "atrociously poor", and awarding her £74,000 ($100,000) in compensation.
"It was a huge amount of money," says Beaney, who was in and out of work as her legal case progressed. "But it was never about the money… I did it because I wanted to be heard." The case has also had broader impacts: in November 2020, Highways England signed a legal document committing to protecting its staff from sexual harassment.
Story continues below
The entire experience drove me to the absolute brink – Kim Beaney
"The entire experience drove me to the absolute brink," says Beaney now.
She's grateful to her solicitor and family, who supported her throughout her ordeal. But Beaney says she's found it difficult to recover trust in the individuals and institutions who let her down. If harassment hadn't derailed her position at Highways England, she believes she'd still be there, building a career. Instead, she's currently working part-time, on minimum wage, as a delivery driver. She's also been training and searching for positions in environmental health and safety, though this search hasn't yet been successful.
Beaney's case is unusual, because she went public and had a successful legal outcome; most sexual harassment remains unreported. But what's all too common about her story is the impact the harassment has had on her life; these ripple effects have stretched – and will continue to stretch – long beyond the period of harassment itself.
Short-term impacts: unemployment, lost wages, ill health
Because incidents of this kind of inappropriate conduct are mostly kept quiet, it can be hard to define and then quantify the extent of sexual harassment. Harassment may also be perceived very differently according to background, culture and context.
What we do know is, however it's defined, sexual harassment is reported widely in diverse sectors, including civil service, restaurants, farming and climate diplomacy. Factors including race, class and migration status all feed into who harassment affects. Yet each story will be unique.
Overall, the immediate job risks for people who report being sexually harassed include ostracism and firing. According to a 2019 Australian analysis of sexual harassment, among the cases with formal reports, 17% of victims resigned and 8% were fired (compared to 11% and 5%, respectively, of perpetrators). In other words, the people experiencing the harassment were much more likely to leave than the ones committing the harassment. A target of harassment may have to quit to avoid the harasser, or to leave an organisation that doesn't protect their wellbeing.
Even when the person who has been harassed isn't the one to exit, it can be uncomfortable to remain in an environment where trust has eroded. Sherry Marts, 65, knows this all too well. In 1983, when she was a graduate student at Duke University in the US, a technician started harassing her in the lab, then following her home.
Marts told her supervisor, "I can't work in this lab anymore, because every time this guy walks in my hands shake… And his reaction was, 'Oh, well, you just have to get used to this because it's going to happen'." The reaction from a senior member of staff was no better: he literally put his hands over his ears, to indicate that he didn't want to hear it.
Marts reported this to the university's equal employment opportunity office, which allowed the harasser to resign. "But they also made all of the faculty go through sexual harassment training again, which then made me persona non grata in the department… The older male graduate students decided I was poison, so they wouldn't talk to me."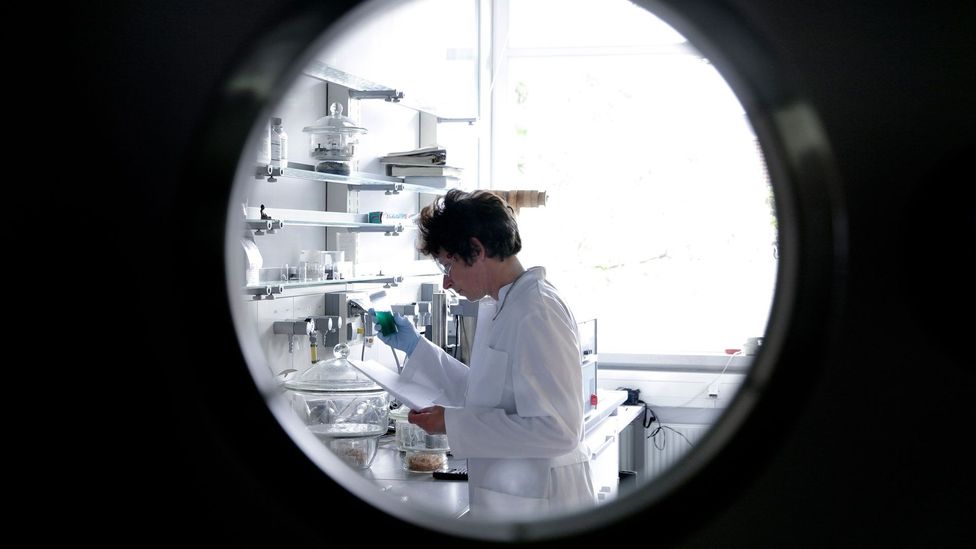 After experiencing harassment, some workers can feel isolated and ostracised, especially if they still need to work alongside their harasser (Credit: Getty Images)
She had to switch supervisors – to a faculty member on the verge of retirement who was sympathetic because his own daughter was also experiencing sexual harassment. So, although she landed in a good place, Marts' young academic career was disrupted not only by harassment, but also by the people around her who blamed her for reporting it. (Retaliation sometimes even extends to people who help victims.)
There's also the psychological toll of experiencing sexual harassment: anxiety, depression and trauma. This can be compounded for someone who can't afford to leave their unsafe situation.
June Barrett became a full-time domestic worker at the age of 16, in Kingston, Jamaica. They learned at an early age that "there's a history of sexual violence in domestic work", which followed them to their new home in Florida, US. "Once you go behind those doors, it's just you against your employer. There's no middleman, there's no HR."
In 2014, on Barrett's first night on the job caring for an elderly client, he asked them to join him in bed. Barrett barricaded their bedroom door that night. But the harassment intensified, escalating over the next few months to groping.
Barrett didn't inform their agency, because they couldn't afford to be taken off the job; they needed it to cover rent and healthcare. Domestic workers often can't complain, for risk of being labelled 'difficult' and losing future employment opportunities. And in Barrett's case, the client's daughter only laughed when witnessing her father assault Barrett.
It wasn't until Barrett found a new job that they could finally leave. This experience is one of the many reasons that Barrett, who's now also a labour organiser and fellow with the US-based National Domestic Workers Alliance, is advocating for the National Domestic Workers Bill of Rights. Barrett believes that with protections like these and decent wages, domestic workers who are sexually harassed "will feel safe to come forward".
Medium-term impacts: restart, debt, relationship strain
Sexual harassment disproportionately pushes women out of certain sectors, thus continuing gender segregation. Marts left academia after finishing her PhD and postdoctoral fellowship. The harassment wasn't the only reason for getting out, but "that was like a nail in that coffin". Studies from Australia and the US show instances of sexual harassment destroying academic careers.
Being in a climate of sexual harassment can drive out even those who aren't directly affected.
Sara Hamilton, a graduate student in the US state of Oregon, has been supporting a close friend through a sexual-harassment case. This vicarious experience "has definitely steered me away from pursuing academia", though she thinks she would have made a good professor. Like Marts, she plans to finish her PhD, but after that will be pursuing government or NGO work.
Gaps in employment and poor references mean many people who leave work following sexual harassment have to find work at a lower level of pay and responsibility
Adetutu Aina-Pelemo, who researches law and sexual harassment at Redeemer's University in Nigeria, says harassment culture can push people out of the legal field, too. Like academia, this is a very hierarchical industry in which junior workers depend on close mentorship and supervision from seniors. And she says, "complaining against a senior lawyer or judge has some unfavourable effects on the victim's legal career because of the power structure of the profession". She recalls one woman who decided to never practise law again after being sexually harassed by the principal partners at the two law firms she worked for.
This clearly translates into lost earnings over time. One US study tracking Minnesotans over 23 years showed a link between harassment in a woman's late 20s and financial insecurity due to job change in her early 30s. Gaps in employment and poor references mean many people who leave work following sexual harassment have to find work at a lower level of pay and responsibility.
Those pushed out of their jobs and industries because of blacklisting or reputational harm might need education and training to fashion new careers. For example, Beaney has obtained an occupational safety and health certificate as she aims for a career change.
These costs can add up. Paying Today and Tomorrow, a report from the US-based Institute for Women's Policy Research and the Time's Up Foundation, profiles Amy, who was pushed out of her museum curator role where sexual favours were expected. Amy had to switch careers, and began training as a lab technician. The two years of community college, plus the lost earnings, amounted to nearly $70,000.
As the report documents, the financial toll can be especially high when debt starts spiralling, whether as student loans, credit card balances, payday loans or other forms of short-term borrowing that can have long-term effects. This can be compounded by a history of sexual harassment blocking the attainment of safety nets like homeownership.
There can also be more circuitous effects on financial instability, such as the loss of a partner's income as a relationship falls apart. Aina-Pelemo says she spoke to one woman in the course of her research whose marriage broke down irretrievably "because of the persistent text messages sent by her boss who was sexually harassing her and at the end, she also lost the job".
Long-term impacts: savings, retirement, revelations
Experiencing sexual harassment is linked with poorer mental and physical health into middle age. Unsurprisingly, productivity is just one of the many areas affected.
For some people who experience sexual harassment, it isn't until they attain a certain level of security that they feel comfortable speaking out. Geologist Jane Willenbring was harassed and bullied by her supervisor as a 22-year-old graduate student while doing fieldwork in Antarctica – in one of the most remote locations on the planet.
It wasn't until 17 years later, after she'd received tenure, that Willenbring filed a complaint with the university that employed her harasser. The university ultimately fired him, and the glacier that bore his name was renamed. "I believe that I would not be where I am today if I had said something" earlier, Willenbring wrote in her complaint.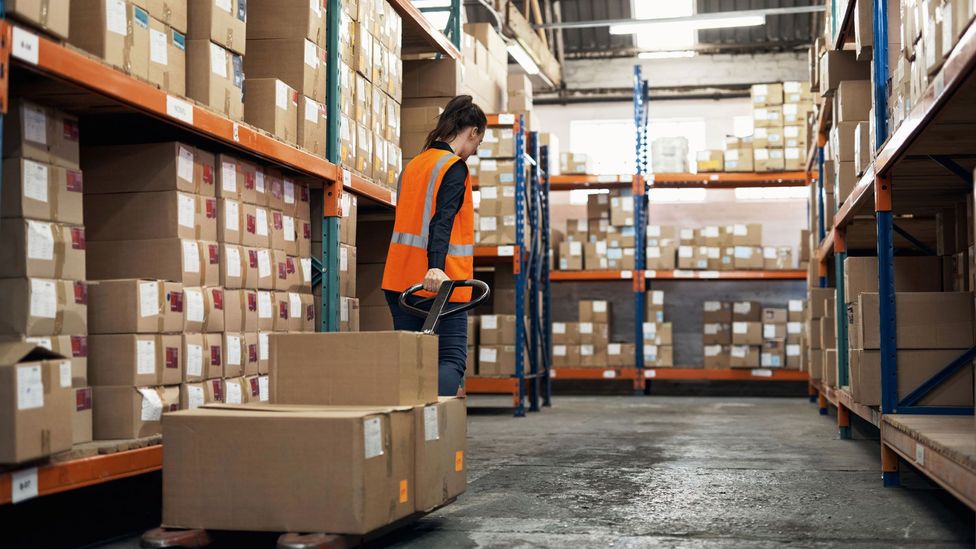 Many workers who can't afford to leave their unsafe situations can experience heightened anxiety, depression and trauma (Credit: Getty Images)
Similarly, it took decades for Sherry Marts to feel comfortable naming her harasser to a reporter. He's still working in academia, while she left in part due to his stalking. Now that she's approaching retirement, "What's he going to do to me now?", she shrugs.
Marts has had a varied and successful career working in science-related roles – including for a foundation, the Red Cross, and her own consultancy focused on reducing harassment and bullying at work. Both she and Barrett have found ways to fold their harassment into their work helping others, but that's not the norm. And for many people, the accumulated financial consequences can make speaking up about sexual harassment perennially costly.
Some people who experience sexual harassment have to work longer to make up for lost retirement benefits – if they ever had them at all.
Paying Today and Tomorrow, as part of the report, calculates the lifetime costs of sexual harassment for Denise, a construction apprentice who quit her job at the age of 30 after being sexually harassed by her colleagues. She was out of work for seven months, and eventually began working as a bus driver. Compared to her construction role, this came with a lower salary, fewer benefits and no pension. If Denise continues to work as a bus driver until retirement, she will have missed out on more than $1.3 million in wages and benefits.
'Can't let it stop me'
Though the costs for the individual can be huge, both Barrett and Marts are encouraged by the collective movement throughout the generations to bring sexual harassment out from the shadows. For instance, says Marts, "I think what's helping is having sort of a critical mass of women who are interested in supporting other women and making science more inclusive, and who have risen to positions of clout."
Ultimately, however, substantial improvements will only come with structural transformation of the workplaces, cultures and legal systems that favour secrecy, hierarchy and low pay. Without sweeping changes, the harms of sexual harassment will continue to snowball for survivors.
Kim Beaney continues to experience anxiety and to worry about her harasser. But, as hard as it may be, she refuses to allow past events to dictate her future. "I can't allow that to stop me from trying to make a success of my life," she says.
courtesy bbc