Monday, 6 July 2015 | Place: Surguja | Agency: dna
Under the guise of care and protection, the administration in
Chhattisgarh
's
Surguja district
is allegedly taking away vulnerable children, including those with parents and guardians, on false promises and without proper paperwork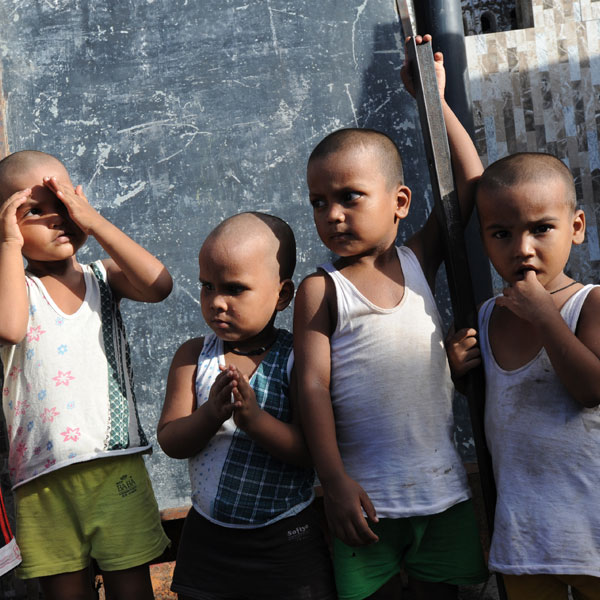 The death of a four-year-old apparently due to hunger last month has led the Surguja administration to 'rescue' children between the age group of six and 18 from rural areas on the grounds that they are either orphans or not being looked after properly. Behind this seemingly laudable exercise, however, is the suspicion that the state is 'taking custody' randomly on the pretext of vulnerability so the children don't join Maoist ranks.
Scratch the surface and allegations of the ugly truth emerges – that the government is doing so in a manner that is arbitrary and without the most basic paperwork to ensure accountability. Moreover, cases are emerging of parents letting go off their children on the false promise of good food and good education.
On the face of it, the 'rescue operation' is aimed at vulnerable children whose parents or guardians are unable to take care of them. These include orphans being looked after by relatives, kids with single or mentally-challenged parents and those whose parents are in jail.
dna investigations show that the local administration has already identified over 700 children in 398 villages and even taken away some. They are being handed over to NGOs for rehabilitation. In return, their illiterate parents or guardians are being given handwritten chits listing their names and a mobile number as the only proof that their children are being taken.
Investigations also reveal that several of children picked up had a father and mother, or either, alive. Some even belong to relatively better-off families, where their guardian, maybe a grandparent, is ready to take care of them.
In Mainpat village, for example, 40 km away from the district headquarters Ambikapur, the administration 'rescued' 10 children – nine boys and one girl – in just two days. These children were already going to their village school. But the district administration, it is learnt, was so desperate that some of the children were handed over to a Bal Grah (children's home) run by an NGO at 10.30 p.m.
According to Lalit Kumar Chaudhary and his wife Leela, government officials came to the village on May 24 and took away their sons – Ritesh (10) and Ritik (8) – on the pretext that they would be admitted to good school and hostel. "They just gave us a slip with a telephone number, saying we could call on this number whenever we wished to speak to our children," Lalit told dna.
In another case, Lovely (9) and her elder brother Inderjeet (14) were also rescued from the same village. Their grandmother Gangotri says, "The kids were crying and didn't want to go. But I told the kids to go for their betterment. However, they neither give proper food nor education to the kids." She said Lovely was sent to a Nari Niketan, where she was made to share a bed.
Some parents are complaining otherwise. Like Balmakun, a father of three, who lost his wife a few years ago and says he was never approached by the administration. "They took two sons of my neighbour but didn't ask me or considered my children," he said.
District Collector Ritu Sain refuses to admit that the kids are being chosen arbitrarily. "The officers must have felt that these kids need immediate attention so they must have taken them. The kids are being taken under the provisions of child in need for care and protection under child protection scheme and juvenile justice act," she said.
Maoist threat
Till 2013, according to the ministry of home affairs, only 14 districts were affected by left-wing extremism in Chhattisgarh. By 2015, this went up to 16, the two additions being Surguja and Mahasamund. Both these are also now being covered under the ministry's security-related expenditure (SRE) scheme to supplement the state government's efforts.
The union home ministry had earlier claimed that boys and girls between the ages of six to 12 are recruited by Maoist guerrillas into their specific children's units known as Bal Dasta and Bal Sangham in Bihar, Jharkhand, Chhattisgarh and Odisha. According to a UN report on 'Children and armed conflict' last year, at least 2,500 children are associated with armed groups in Maoist strongholds.
"In Naxalite recruitment campaigns, targeting poor communities, parents are forced to offer boys and girls to the armed groups under the threat of violence, including killing and torture. Similarly, children are reportedly threatened with the killing of family members should they escape or surrender to security forces," the UN report says.
An activist working in Maoist-affected region questions the move. On condition of anonymity she says, "When there are scores of such kids in cities, why is it that government is focusing only on rural areas? Primarily because the incidents of Maoists abducting kids happen in rural areas only. So the exercise could be to gauge the number of such rural kids too."
Not just Surguja
The incident of the four-year-old apparently due to hunger in Mainpat village of the district in May prompted the Surguja administration to map out vulnerable children and take their custody for rehabilitation and protection. But this was only a small part of a massive exercise across the state's rural areas.
In each of the 27 districts, surveys are being conducted in 195 panchayats under the Integrated Child Protection Scheme. Reports from over 10 districts, i.e. 1,950 panchayats, have been already submitted. According to it, about 1,000 children from each district are being categorised as vulnerable.
The agencies hired by the state government to conduct the survey include Swapnil Education Society, Octavo Solutions, PEWS and Mahila Mand.
A senior state government official said on the condition of anonymity that the data being collected by the department of women and child could be accessed by other departments too. "With the increasing incidents of child and sex trafficking and vulnerability of these kids to Naxalism, police and various other departments would surely access this information."
Besides, it will give an idea of the numbers of children involved. "There have already been incidents of Naxals abducting kids… With this exercise, identification would become easier."
"The state government is yet to receive all the reports. It's too early to give exact number of the vulnerable children in the state as the survey reports from over half the districts are yet to be received," said Archana Rana, joint director in the women and child development department of the Chhattisgarh government.
She added that surveying is just first phase of the Integrated Child Protection Scheme. Once it's completed, the state government will have figures. "Based on that, we will see what kind of interventions is required," Rana said.
http://www.dnaindia.com/india/report-anti-maoist-drive-chhattisgarh-takes-custody-of-rural-children-2102017