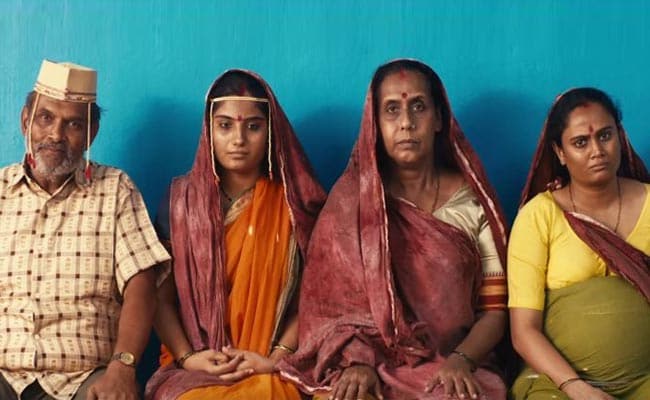 For a
short film
that's only five minutes and thirty seconds long, 
The Wives
 by ActionAid India packs quite a punch.
It begins with a haggard old man coming home after striking a deal of some kind. As he sits down for dinner, we meet his two wives – one, about his age, is shown fanning him as he eats; the other, much younger and pregnant, serves him chapatis. She is visibly agitated about something.
"Yeh jo main kar raha hoon na, yeh sab tum dono ke liye hi hai, mere liye nahi," he explains to them.
Later, the two wives are seen posing for a photograph with their husband and his much younger, new bride – wife number three.
While it's the oldest wife's job to act as a mediator for the other two wives, the youngest bride has one main responsibility. It's her job to carry no less than three containers of water for the entire household.
The hard-hitting film is based on the "water wives" in states like Maharashtra that face an acute water shortage. Women in such areas are married to older men – many of them already married – and their sole purpose is provide the family with a pair of hands that will fetch water, often walking great distances to do so. The video shines an unforgiving light on the patriarchy, polygamy, gender bias and inequality that pervade Indian society.
'Water Wives' ends with a message that reads: "They exist everywhere, in our homes, our workplaces, in our minds. Where a woman is unpaid, unheard and unrecognised. Fight inequality and injustice wherever you see it."
Take a look at the film below:
Story First Published: http://www.ndtv.com/offbeat/indias-water-wives-a-hard-truth-told-in-a-short-film-1249243