HINTERLAND | Millions of children are underweight and severely wasted, indications that their immunity is compromised and their comprehension levels low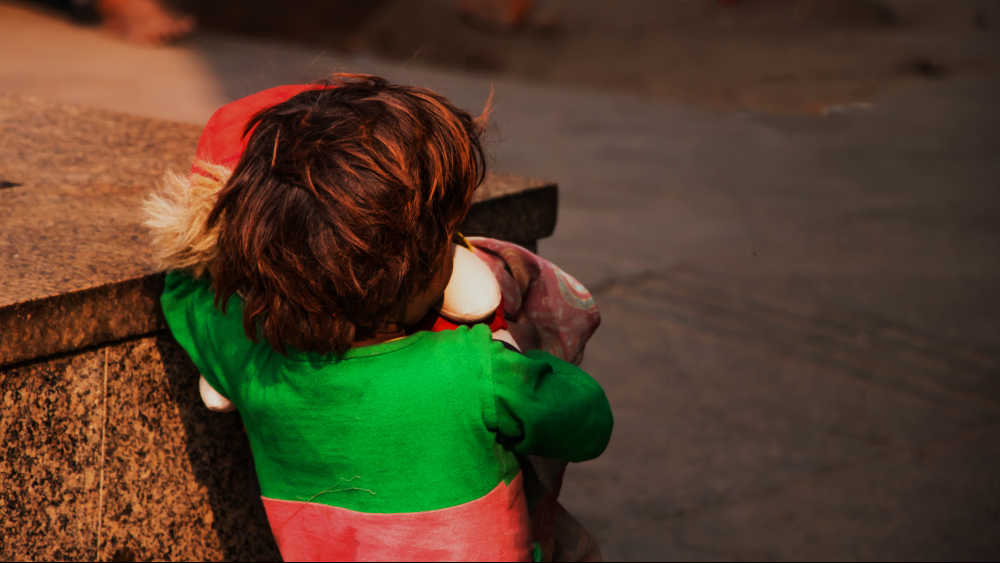 India saw a surge in malnutrition among children under the age of five, according to the fifth National Family Health Survey released in December 2020.Shutterstock
---
Jaideep Hardikar | | Published 19.01.21, 01:48 AM
---
Earlier this month, in Maharashtra's Bhandara, 10 infants died when the hospital they were in caught fire. Hospital attendants safely rescued seven infants. The horrific incident occurred in the Special Neonatal Care Unit of the district hospital in the middle of the night. The infants, between a week and three months old, were either premature or of low weight. They were failed by a divided and bigoted society whose priority has been anything but social and economic equality; a rotten public health system dented further by the burden of the Covid-19 pandemic; an apathetic, self-serving polity for whom infants carry no weight.
A self-proclaimed nationalist organization propagating cultural nationalism has begun a campaign to raise donations for a grand Ram temple in Ayodhya. Among the proud donors are those ensconced in constitutional positions — including the president of India. The prime minister has launched the Covid-19 vaccination campaign — yet another photo-op — while the country still does not know the details about one vaccine's efficacy from the trials. Farmers from Punjab and Haryana are into the second month of their protests while those from all over the country steadily join them against the three contentious agriculture laws passed without a debate in Parliament.
In the months to come, West Bengal, Tamil Nadu, Assam, Kerala and Puducherry would likely see communal violence until the assembly elections get over. Predictably, new claims and promises would be unleashed. Yet, grieving mothers of rural Bhandara — and countless other young mothers losing their newborns and infants — beg for an answer to a simple question: would this country ever wake up to the horrors of structural inequality and poverty that bring them such pain every day? Earlier, it was Gorakhpur. Today, it is Bhandara. It will be some other place tomorrow.
The previous Devendra Fadnavis government in Maharashtra inaugurated the newly built SNCU at Bhandara without conducting a mandatory fire and safety audit in 2015 — because the district council elections were due that year. The present three-party Maha Vikas Aghadi government has been lax too, because the district civil surgeon sought emergency funds in May 2020 for installing the fire safe equipment in SNCU, but higher authorities reportedly sat over the file without a shred of remorse.
Look at the irony: data show that in two fiscal years of 2018 and 2019, Maharashtra spent, from its treasury, about Rs 400 crore on the healthcare bills of its employees, public representatives and ministers, but failed to sanction a mere Rs 2 crore for fire safety equipment at the SNCU.
Such neglect is ubiquitous in India. Close to eight lakh babies die on account of wilful neglect. It is down from 1.8 million average infant deaths in the early 2000s, but our neonatal and infant mortality rates are still far from global standards. That is not all: while the IMR has dropped, India saw a surge in malnutrition among children under the age of five, according to the fifth National Family Health Survey released in December 2020. Millions of children are underweight and severely wasted, indications that their immunity is compromised and their comprehension levels low.
The wilful neglect goes on: a new digital India saw millions of rural children drop out of schools in 2020 since they had no access to the internet or gadgets to be in virtual classrooms.
How might the seven infants who survived the Bhandara tragedy fare, given their parents' rural and poor backgrounds? In all probability, they would soon add to the number of stunted and malnourished children and struggle for a decent education. India will make sure they do not get a chance to find their skies