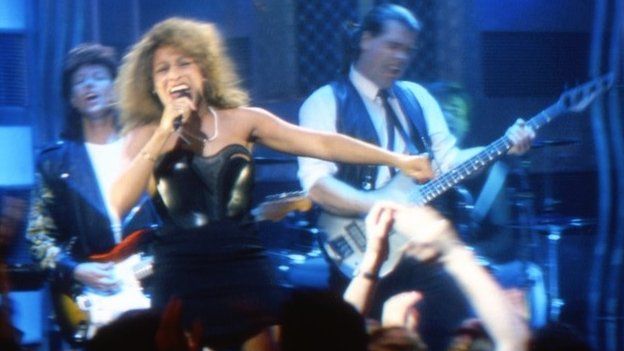 Tina Turner's husky contralto and raunchy stage presence made her one of the best-known singers of her generation.
It was a long and often painful journey from a troubled childhood in rural Tennessee to global stardom.
She was almost 40 before she broke free from an abusive relationship to establish herself as a solo artist.
But she went on to record a string of best-selling albums, garner a host of awards, and become one of music's most popular live acts.
Disrupted childhood
Tina Turner was born Anna Mae Bullock on 26 November 1939 in the small rural town of Nutbush, Tennessee. Her father Floyd worked on a local farm.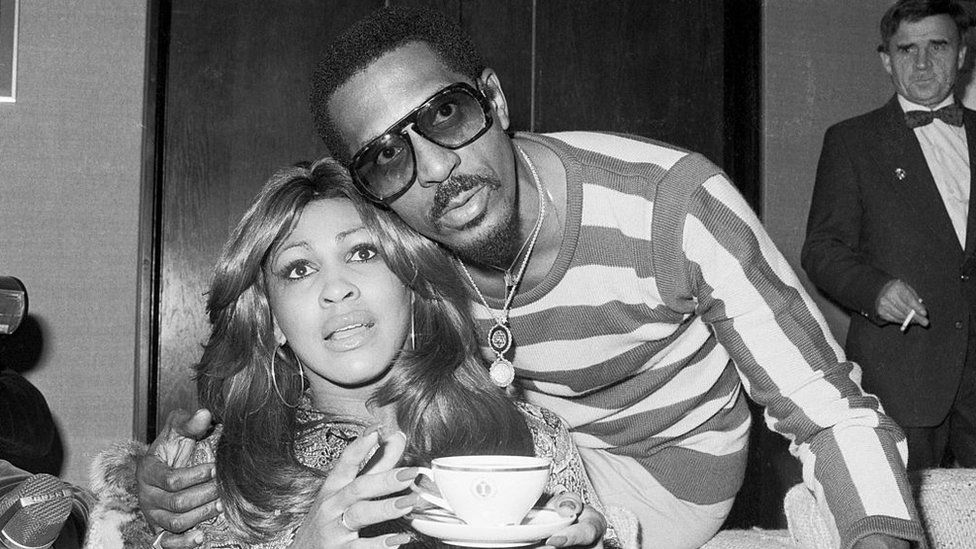 She had a disrupted childhood. She and her elder sister Aillene were separated when her parents moved to work in a munitions factory, and the young Anna Mae went to live with strict religious grandparents.
When the family were reunited after the war, Anna Mae started singing in a local Baptist church.
Her mother walked out when she was just 11 and, two years later, when her father remarried, Anna and her sister were sent to live with her grandmother in Brownsville, Tennessee.
She became a cheerleader at her local school, played basketball and enjoyed a hectic social life. On graduating in 1958, she got a job at a hospital in St Louis, Missouri, and set out to become a nurse.
It was in a nightclub, where she and her sister had gone for the evening, that she first saw Ike Turner perform with his band, The Kings of Rhythm.
Big chance
Ike was already established as a performer and session musician, and his band were one of the biggest attractions on the R&B club circuit.
During an interval one night, Anna Mae was offered the microphone – and her performance so impressed him that it led to her being asked to sing with the band.
At the time, she was in a relationship with the band's saxophonist, Raymond Hill, by whom she had a child, Raymond.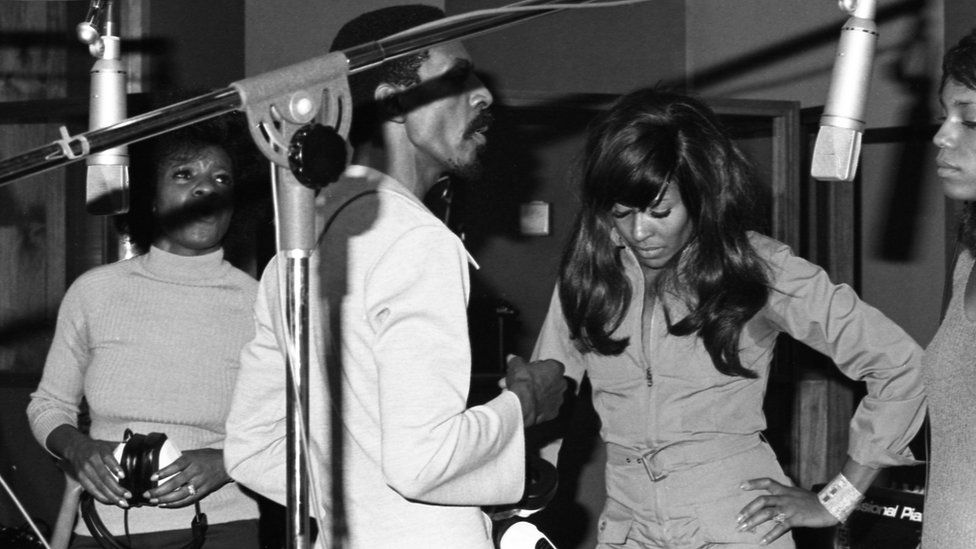 She made her first recording as a backing singer in 1958, but her big chance came two years later on a song called Fool in Love, penned by Turner.
When his lead singer, Art Lassiter, failed to show up for the recording, Anna Mae was asked to fill in with the intention that her vocals would later be removed.
But a DJ who heard the demo was so impressed, he passed it on to a local record label.
Chart breakthrough
Ike was encouraged to put his protege in the front of the band and persuaded her to change her name to Tina, a move he later said was designed to prevent former lovers from tracking her down.
Fool in Love reached number 27 in the Billboard charts and the follow-up, It's Gonna Work Out Fine, hit the top 20 and won the duo a Grammy.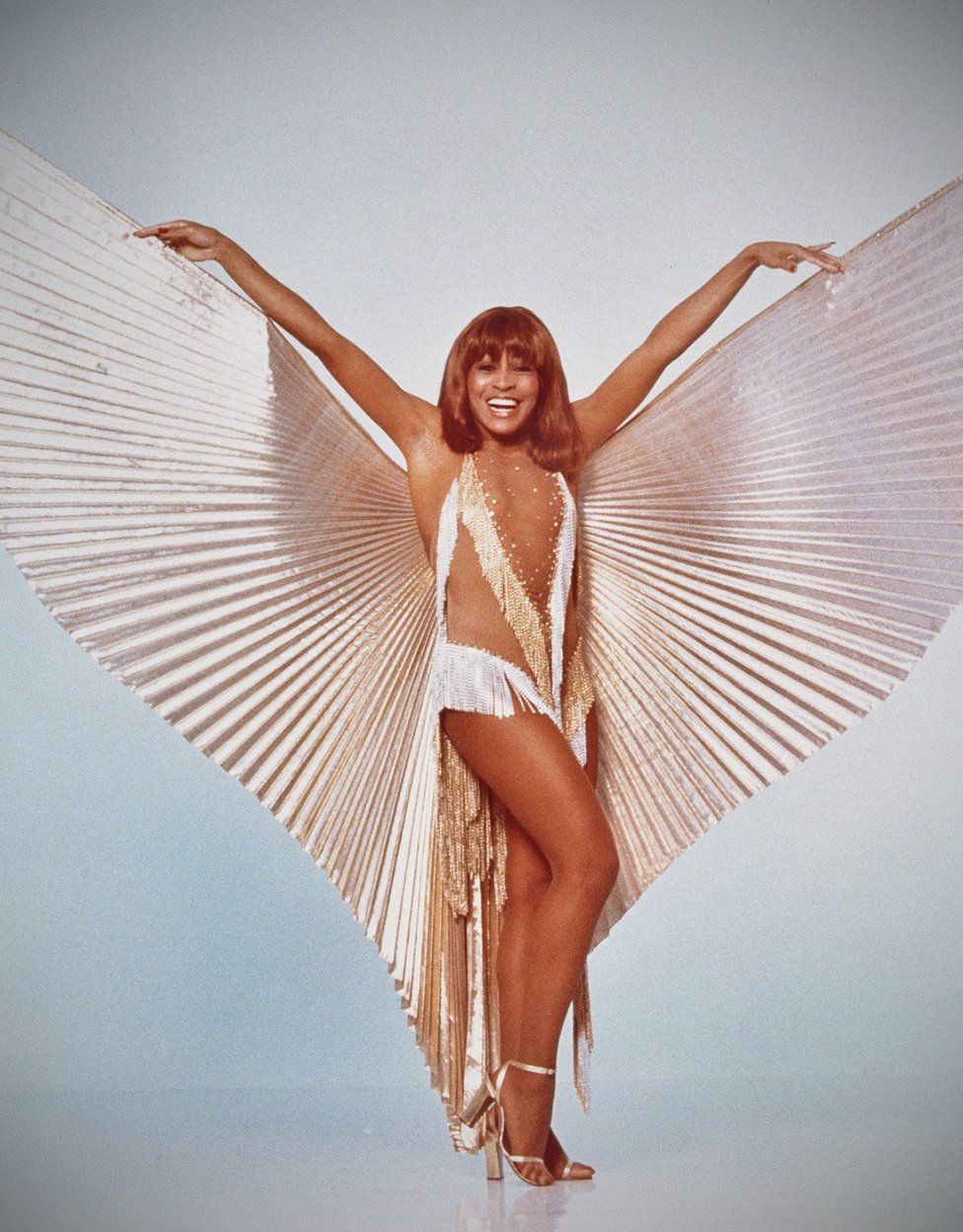 By now, she was in a relationship with Ike, who had divorced his fifth wife. The couple finally married in 1962.
The newly dubbed Ike and Tina Turner Revue went on the road for the best part of three successful years without having the benefit of a hit single to back them up.
Tina also made solo appearances on US television in shows like American Bandstand and Shindig.
Producer Phil Spector, impressed by Tina's voice, persuaded her into the studio to record River Deep, Mountain High.
Concerned that Ike, whose controlling tendencies were well known, would try to dominate the recording, Spector paid him to stay away from the studio.
Escape from abuse
The record, featuring Spector's famous "wall of sound", was credited to Ike and Tina Turner although Tina's was the only voice. It did not initially do well in the US but became a huge hit in the UK.
It was enough for the Rolling Stones to ask the Revue to back a UK tour, and that led to further European dates and a bigger audience.
When the Stones toured the US, the Turners were again asked to support the band, which gained them a performance on the Ed Sullivan Show.
Two years later, the couple had their biggest American hit single with a cover of Creedence Clearwater Revival's Proud Mary.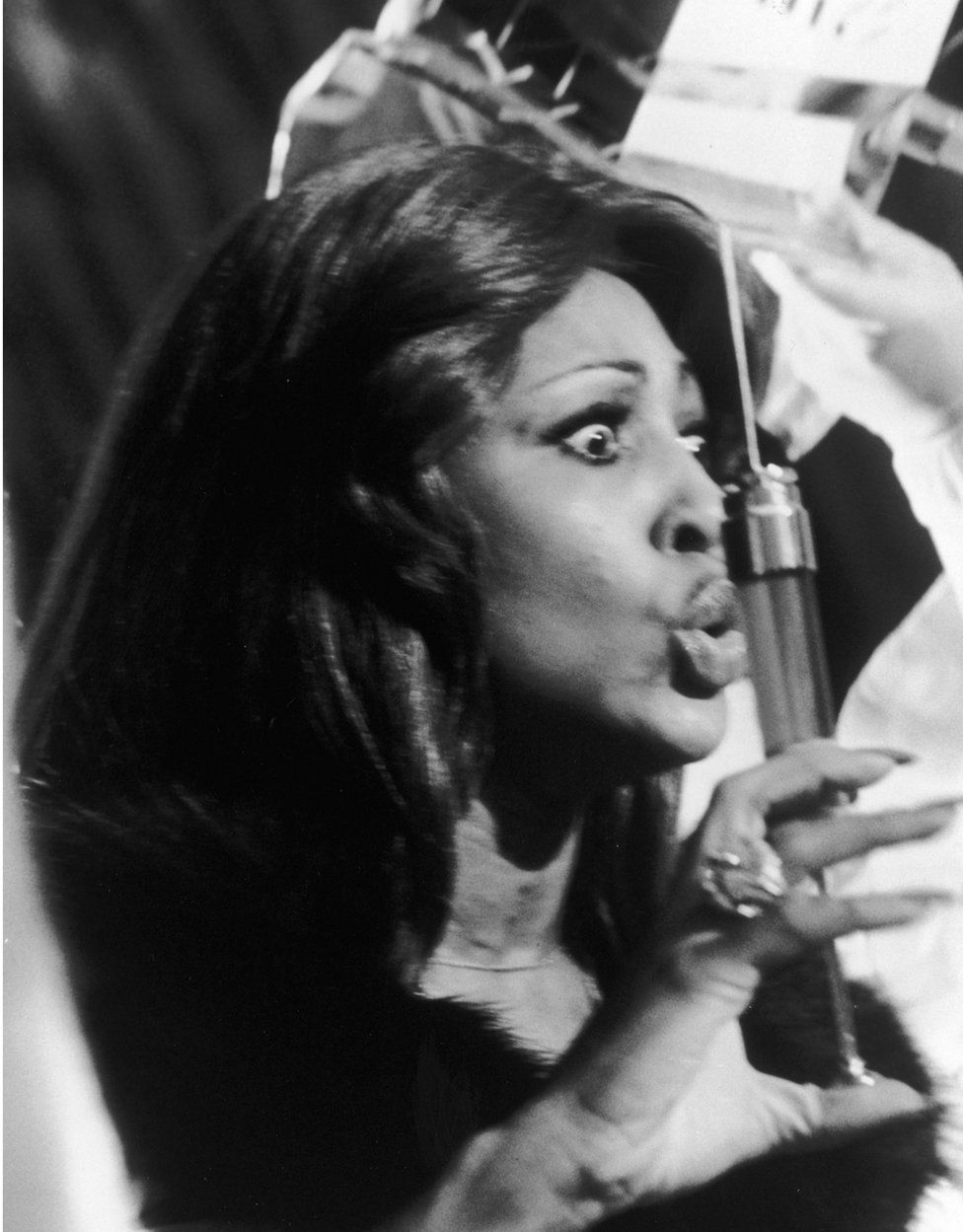 In 1973, Tina travelled to London to make a critically acclaimed performance as the Acid Queen in Ken Russell's bombastic film of Pete Townshend's rock opera Tommy.
In the same year, the duo had their last big hit, Nutbush City Limits – but their personal relationship was on the slide.
By the mid-70s, Ike was heavily dependent on alcohol and cocaine, and his controlling attitude over his wife's life and career had escalated into physical abuse at home.
He beat her with a wire coat-hanger shoe stretcher while she was pregnant and burned her with scalding coffee. In July 1976, Tina fled with just a handful of loose change in her purse and spent months hiding with friends while suing Ike for divorce.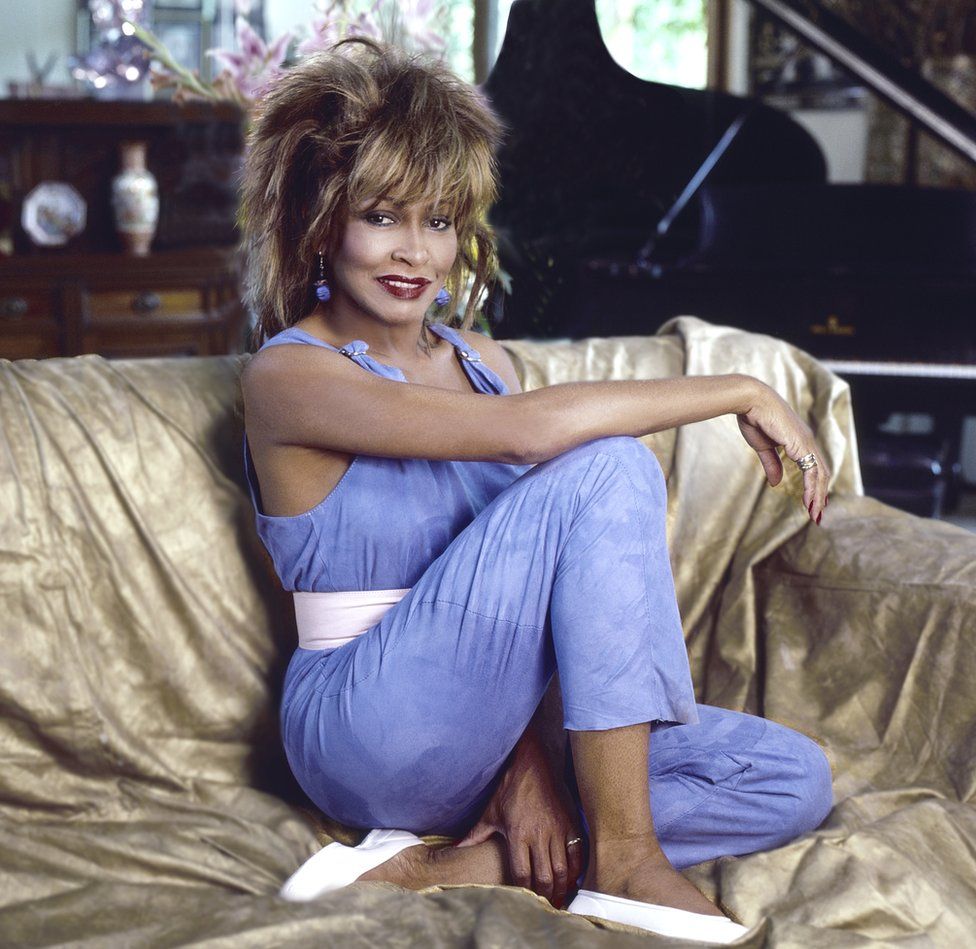 Backed financially by a friendly record executive, she set out on a series of solo tours that established her as an artist in her own right. She found it difficult at first.
"A lot of people thought that Tina Turner was history," she told German Vogue. "They only knew Ike and Tina Turner and didn't understand what was going on. So I had to test myself."
After two albums failed to make the charts, she reinvented herself with a much more gritty sound, which led to gigs with Rod Stewart and another tour with the Rolling Stones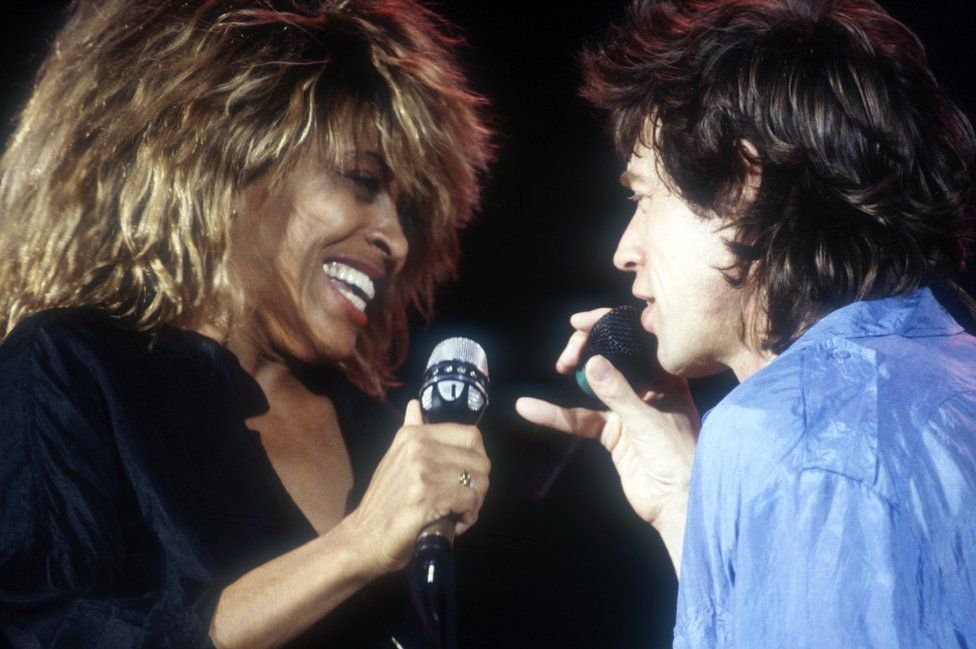 Her 1983 hit Let's Stay Together was the beginning of a career revival. An album, Private Dancer, recorded in London, spawned seven chart hits and launched a major world tour.
She was back on screen two years later as Aunty Entity in Mad Max Beyond Thunderdome, and contributed to songs on the film's soundtrack, including the theme song, We Don't Need Another Hero.
It seemed she could do little wrong as hit followed hit and she played to sell-out tours throughout the 1980s.
Enduring icon
Success continued through the following decade, including a recording of GoldenEye, the theme song for the first James Bond film to star Pierce Brosnan.
At the turn of the century, and at the age of 61, she announced she was going into semi-retirement.
Tina Turner was hailed as a feminist icon, and, in 2003, attended the Kennedy Center Honours evening where stars such as Oprah Winfrey, Al Green and Beyonce joined President George Bush to pay tribute.https://emp.bbc.com/emp/SMPj/2.49.3/iframe.htmlMedia caption,
Watch: Tina Turner spoke frankly about domestic abuse with the BBC's Will Gompertz back in 2018
She made a comeback in 2008, singing at the Grammy Awards and setting out on tour to celebrate her 50 years as a singer.
Despite the advance of time, her energy seemed undiminished and the voice as strong as ever.
In 2013, at the age of 73, she became the oldest person ever to feature on the cover of Vogue magazine. "I will never give in to old age until I'm old," she said. "And I'm not old yet."
She married a record executive, Erwin Bach, after a 27-year relationship, and abandoned her US citizenship to become a citizen of Switzerland.
In 2020, she released an updated version of What's Love Got to Do with It? It entered the UK top 40, making her the first artist to achieve the feat in seven separate decades.
A year later, Turner sold the rights to her work to BMG Rights management for more than $50m and was inducted into the Rock 'n' Roll Hall of Fame.
Before she died, Tina Turner found herself the subject of a musical in London's West End that told the story of her incredible life.
She was once asked what had driven her on through the years of struggle and abuse.
"I stayed on course from the beginning to the end," she said, "because I believed in something inside of me that told me that it can get better.
courtesy BBC