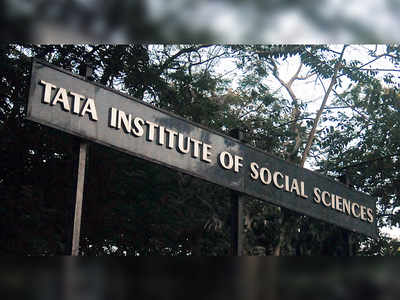 Queer Collective slams students for personal attack on cultural secy.
Days after rejoicing the Supreme Court's order on the abolition of section 377, the LGBTQIA+ community from the Tata Institute of Social Sciences castigated another section of students who allegedly passed a "queerphobic" remark. Called the Queer Collective, the institute's gay community issued a statement on Tuesday, expressing anger over the comment directed at the cultural secretary of the Students' Union at a gathering on September 7.
"The personal attack by a research scholar included references to the person's family, caste and economic background. There was a lack of acknowledgement of the student's identity as an openly queer person, besides using an aggressive manner of speech and violently occupying the space and disrupting scope for meaningful engagement," read the statement by the collective.
It all started when at the students' general body meeting consensus could not be reached over budgetary allocation to Gender Amity Cell, SC/ST Cell, and Equal Opportunities Cell. "However, some general body members took it upon themselves to coerce the union to pass the budget in its current form despite a lack of quorum," the statement from the students' union said.
"This is a classic case of cisgender heterosexuality oppressing people who do not bow to the binaries of gender," said the statement, adding that the episode was an attempt to silence marginalised voices. "We firmly believe that such behaviour does disservice to the cause of creating a safe space for students from practicing their politics," the statement from the Queer Collective concluded.