September 22, 2015 14:03
---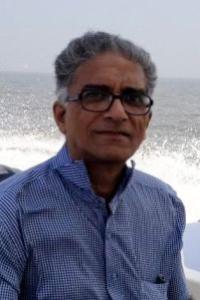 Maoist leader Sridhar Srinivasan alias Vishnu passed away on August 18, 2015, following a massive heart attack, and has been paid a glowing tribute by the Central Committee of the Communist Party of India-Maoist.
Srinivasan had been arrested in 2007 along with Vernon Gonsalves by the
Mumbai
Anti Terror Squad and sentenced to six and a half years in
jail
on various charges.
In a
press release
, the CC recalled how in 1978-79, as a young student with
Elphinstone College
in Mumbai, 'Comrade Sridhar got influenced with revolutionary politics and gave up his studies to work for the oppressed masses of the country. And for the next 35 years, he continued with undaunting spirit and determination to serve the people'.
'In August 2007, following his arrest, Sridhar 'faced days of interrogation, mental torture but he never bent before the enemy', the release said, adding that 'the State tried its best to prolong his incarceration by foisting more than 60 cases and even managed to get a conviction of six and a half years in a fabricated case'.
'While yearning for his freedom, he continued to educate and inspire young cadres who were in jail with him. Never to rest, he utilised the time, in reading books and studying the national and international situation. He interacted with various
Islamic
activists and tried to understand their movement. Early morning hours were spent in writing long letters and political notes on various issues, to comrades in different jails,' the release said.
Jail life took a toll on his health and on his discharge in August 2013, he stayed with his family and utilised the time in meeting people and propagating the movement. 'He waited to join his comrades, but, on his way to meet them, he passed away. His wish remained unfulfilled,' the press release said.
Describing Sridhar's death as a 'major blow to the movement', the CPI-Maoist said, 'The proletariat and toiling masses of our country have lost one of their greatest sons who selflessly served them till his last breath. Comrade Sridhar will live forever in the hearts of the party's rank and file and millions upon millions of the Indian masses.'
http://news.rediff.com/commentary/2015/sep/22/top-maoist-leader-sridhar-srinivasan-passes-away/0521165403fbb55e4dbae5a74bf9aed4