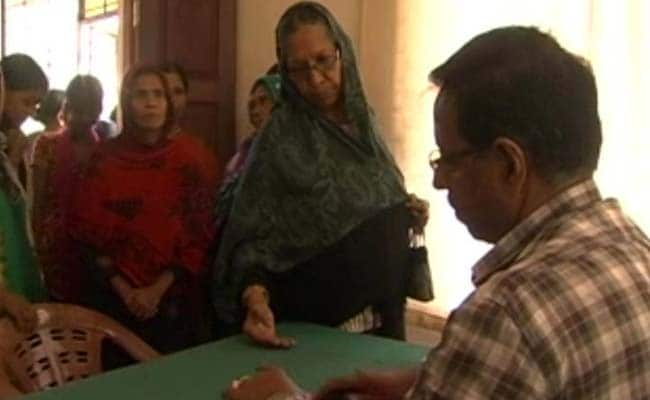 KOZHIKODE: 
 For
Suresh
, 65, a daily wage worker from Kozhikode, a free meal means a day less of worrying about his meagre resources. By noon, there are many like him who line up outside the nearest village office to collect their
free lunch
coupons.
Operation Sulaimani, launched by the Kozhikode district administration and the Kerala Hotels and Restaurants Association five months ago, provides free food to anyone who is hungry. No questions asked.
The Rs 40 coupon, issued by the administration, can fetch a meal in nearly 100 private restaurants across the city.
Harish, in his mid-40s, is from Assam and came here accompanying a patient admitted in a local hospital. "This scheme is very nice. Someone told me about the free food and now I can get my fill without any worry," he says.
Most restaurant owners say the scheme has given them the opportunity to help many without losing out on revenue.
Over 8000 free coupons have been given out so far. Offers from corporate sponsors have been turned down in favour of crowd funding to give the citizens of Kozhikode a sense of ownership of the scheme. More than Rs 2 lakh has been collected till now through drop boxes placed at various restaurants. A cooperative bank has been roped in to count the collected cash, as more pours in.
N Prasanth, District Collector, Kozhikode, says, "If you are hungry, you should get food. To penetrate the (scheme's) reach, we gave free coupons attached to newspapers which people could give to anyone they thought would require them." Everything is volunteer-based and we don't even charge an administrative fee."
Falah O, 19, a college student and a volunteer, went out to conduct a check. "When I gave the coupon, I was served with utmost respect. I was told that the hotels association has given strict orders to everyone to treat guests carrying coupons with dignity. It felt nice," he says. As people come and go, it is hard to tell whether those you are sharing the table with paid for their meal in cash or with a coupon.
http://www.ndtv.com/kerala-news/yes-there-are-free-lunches-in-keralas-kozhikode-heres-how-1247399