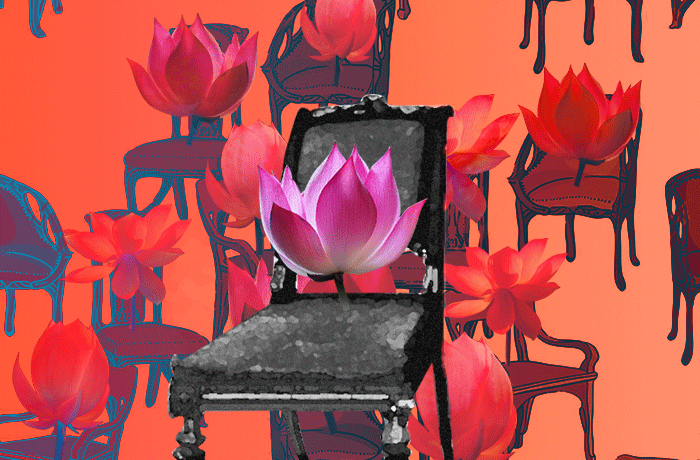 NONGMAITHEM VIKRAM SINGH/CATCH NEWS
The takeover: how the Modi govt has filled key positions in 14 institutions
Two celebrated Indians – Nobel laureate Amartya Sen and Bollywood actor Ranbir Kapoor – have separately come out in public, raising one issue: the Modi government's interference in educational institutions.
Sen was scathing in his criticism of what he calls "extraordinarily large" interference of the government in academia. "Nothing in this scale of interference has happened before. Every institution where the government has a formal role is being converted into where the government has a substantive role," he alleges.
He also claimed that his "ouster" from the post of the Chancellor of Nalanda University was a forced one.
Kapoor focused his criticism on the controversial appointment of BJP member Gajendra Chauhan as the director of the Film and Television of India (FTII).
"FTII is a premiere institution. All that the students want is a chairperson with a body of work they can be inspired from…The institution's autonomy is very important. The students aren't asking for something illogical. All they want is an institution with correct faculty, correct syllabus, one which they can be proud of," Kapoor said in a video released on Wednesday.
But the otherwise apolitical Kapoor did raise an issue that has a larger resonance even outside FTII: institutional autonomy.
The line between autonomy and the lack of it in government institutions of India has never been a clear one.
Almost every government has tried to control cultural, educational and scientific institutions by appointing either pliable individuals to head them or those who were ideologically aligned to it.
The new government, it seems, is no different. However, what increases the discomfort around their political appointments is the absence of process. For the most part, many of these appointees also share an ideological belief that India would be better off as a majoritarian Hindu rashtra rather than a secular polity.
Here's a quick list of some of the controversies that the new government has been involved in.
Chauhan's appointment has brought the institute to a halt. The students are now on an indefinite strike demanding the rollback of his appointment.
Apparently, Chauhan was picked ahead of filmmakers of the stature of Gulzar and Shyam Benegal, who are said to have been shortlisted by the Ministry of Information and Broadcasting. Best known for playing the role of 'Yudhisthir' in the TV series Mahabharata, he has been an active BJP member.
Read more: Hansal Mehta, Kamal Swaroop, Anand Patwardhan, Pahlaj Nihalani, Sanjay Kak, Rakesh Sharma
Chauhan isn't the only one, pro-RSS individuals such as Anagha Ghaisas, Narendra Pathak, Pranjal Saikia and Rahul Solapurkar have been appointed to the FTII society.
Eminent members of the Governing Council like cinematographer Santosh Sivan, actor Pallavi Joshi and director Jahnu Barua have quit in protest.
IIAS, Shimla – direct nomination by minister
Gopalkrishna Gandhi resigned as chairperson of the Indian Institute of Advanced Studies (IIAS), Shimla, soon after the BJP's electoral victory in May last year.
The new chairperson, Chandrakala Padia is nowhere near the stature of her predecessor. Critics have argued that even though she has some publications to her credit, their quality is not commensurate with the position of a chairperson of a prestigious institution like the IIAS.
The more problematic part is that Padia's name wasn't there in the panel of probables that had been submitted. Apparently, her name was suggested by HRD Minister Smriti Irani.
Nuclear scientist Anil Kakodkar resigned from Indian Institute of Technology, Bombay's governing body in March, following reports of differences with the HRD minister over the selection of directors for IITs at Ropar, Bhubaneswar and Patna.
The HRD ministry's decision to trash the earlier selection process and recall all 37 candidates for interviews was considered by many in the search-cum-selection committee as interference and an attempt to get the ministry's favourites short-listed.
Kakodkar says his term was due to finish in May, and he decided to resign a few months in advance.
The government's effort to change established processes in autonomous institutions when things had been working reasonably well raises some questions.
Most importantly, should the government meddle in the affairs of institutes whose autonomy did not harm either the quality of education nor lead to any major irregularities in their functioning?
The new Indian Institutes of Management Bill introduced by the Modi government has come under criticism for curtailing the autonomy of the premier institution.
The government has sparked a controversy by breaking from academic traditions with an order that candidates for IIM director posts will have to clear group discussions, much like prospective students to these prestigious management institutes – a move that educationists have dubbed 'insulting'.
Every decision taken by the Board of Governors about appointment of chairpersons, directors and faculty members, fixing of fees and remuneration, changes in curriculum and decisions on the institute's infrastructure, will be subject to the approval of the HRD ministry.
This will reduce the board to merely an implementing body with decisions being taken by the government.
NCERT director forced out
One of the major problems is that the government isn't filling some of the positions that have fallen vacant.
Parvin Sinclair, the director of the National Council for Educational Research and Training, resigned in October last year, two years before her term was supposed to end.
The main result of her ouster was that the last stage of updating the National Curriculum Framework 2005 which she had initiated, had to be aborted.
Her decision to quit was taken after the new government accused her of financial irregularities and ordered a high level inquiry against her. NCERT remains without a head since then.
The government has levelled similar charges against Sushanta Datta Gupta, the presiding Vice Chancellor of Vishwa Bharati University
RSS man appointed as VC in BHU
Girish Chandra Tripathi, a state level RSS functionary, was appointed as the Vice-Chancellor of Banaras Hindu University (BHU). Asked about his Sangh background, Tripathi said he had no hesitation in accepting that he "is an RSS man".
Tripathi was appointed by a search-cum-selection committee headed by Justice (retired) Giridhar Malviya, grandson of Madan Mohan Malviya and also a proposer of Narendra Modi's candidature from Varanasi.
Tripathi and Malviya have an old association, a fact that Malviya allegedly hid from the government as well as the search committee. Seva Samiti, a registered society in Allahabad, is headed by Malviya while Tripathi was its secretary as well as manager of the Sewa Samiti Vidyamandir Intermediate College run by the society.
In fact, Malviya says that it helped that he knew Tripathi. "I selected him out of the three names because I know he is capable," he said
When this matter was flagged before the HRD ministry, it ignored the complaint.
TIFR director's appointment vetoed
The Prime Minister's Office earlier this year rejected the appointment of theoretical physicist Sandip Trivedi at the Tata Institute of Fundamental Research (TIFR) on "technical grounds", making it the first time that a director's appointment has been vetoed by the PMO.
Trivedi, a front-ranking theoretical physicist specialising in string theory is the recipient of prestigious awards, including the Shanti Swarup Bhatnagar Award and the Infosys Prize.
Distressed by this, Bharat Ratna recipient and renowned scientist Dr CNR Rao sought PM Narendra Modi's intervention in the case, but to no avail.
Rao says that something similar happened in the appointment of the head of the Bangalore-based Jawaharlal Nehru Centre for Advanced Scientific Research (JNCASR). The Centre, which Rao had founded, is now functioning without a head.
The appointment of Y Sudershan Rao as chairman of the Indian Council of Historical Research Chairman raised a storm, given his proximity to the RSS.
Prior to his appointment, Rao served as a professor of history at Kakatiya University in Telangana. He also serves as the head of the Andhra Pradesh chapter of Akhil Bharatiya Itihas Sankalan Yojana (ABISY), a subsidiary of the RSS.
His writing praising the caste system in India had sparked a controversy. Rao has also stated his vision of re-writing India's history. He wants to prove the historicity of the Mahabharata and Ramayana.
The others who have been accommodated in the reconstituted team of ICHR include office bearers of RSS-backed ABISY and a former professor who unsuccessfully contested Lok Sabha elections in Manipur on a BJP ticket last year.
The foreign ministry has appointed Lokesh Chandra to head the Indian Council of Cultural Relations. He is 87 years old and claims that Modi is a greater leader than Gandhi – attached to Indian values, fiercely dedicated to the poor, a man "above all political affiliations" and "an incarnation of God".
The ICCR allegedly is also putting pressure on universities to create chairs in cultural studies to be named after Vivekananda – a figure the RSS has adopted into the pantheon of Hindutva icons – and, even more controversially, Deen Dayal Upadhyaya, whose contribution to culture remains unknown.
Baldev Sharma, former editor of RSS mouthpiece Panchjanya, was appointed as chairman of the National Book Trust in March this year.
Any historical purge happens with reshaping and reclaiming history. Here, names play a very crucial role.
The government, determined to wipe out the government institutions' association with the Gandhi family name, has decided to remove Indira Gandhi's name from the Indira Gandhi National Centre for the Arts (IGNCA) and rechristen it the 'National Centre for the Arts'.
The Modi government, which is "totally dissatisfied" with the current contribution of the IGNCA to the world of art, has decided to carry out a total overhaul of the institution.
Vishram Ramchandra Jamdar, a professed RSS swayamsevak, was appointed as the head of Visvesvaraya National Institute of Technology, Nagpur even when he was not among the four shortlisted candidates for the post.
Central Board of Film Certification
Pahlaj Nihalani, the newly appointed Censor Board of Film Certificate (CBFC) chairman, sees a "guardian" in PM Modi. He was also the brain behind the BJP's 'Har har Modi, Ghar ghar Modi' campaign video during the Lok Sabha elections.
Nihalani proposes an "umbrella" system of censorship to control material across platforms to check obscenity and denigration of Indian culture.
Soon after he took over, CBFC released a list of 28 cuss words which have been banned. Filmmakers have called it absurd, regressive and against creative freedom.
Many of the recent appointments at Prasar Bharti have been of people affiliated to the Sangh in direct or indirect ways. Perhaps the most crucial of these appointees is A Surya Prakash as the body's chairman.
Surya Prakash has been consulting editor of the Pioneer and a distinguished fellow at the Vivekananda International Foundation, a Delhi-based pro-RSS think tank that was earlier headed by current National Security Adviser Ajit Doval.
http://www.catchnews.com/india-news/the-takeover-how-the-modi-govt-has-filled-key-positions-in-14-institutions-1436365046.html