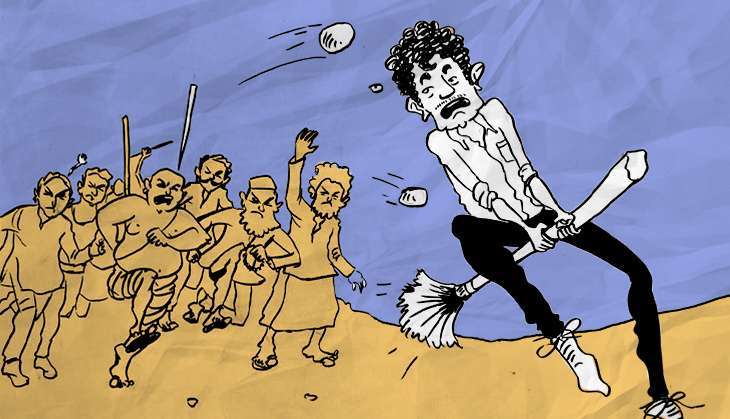 Photo: Arya Sharma/Catch News 
In an apparently innocuous effort to break caste barriers inherent in Indian society, a human rights organisation in Gujarat has landed itself in trouble.
The Human Development and Research Centre (HDRC) has been pelted with stones while its director, Prasad Chacko, has fled to safety simply because they had welcomed upper caste people to fill up a vacancy for a sweeper, a job invariably given to the lower castes.
As the state has been under BJP-rule for more than two decades now, the needle of suspicion for the attack would naturally point towards the foot soldiers of the Sangh Parivar, which has always intervened violently in matters like fashion shows, inter-community marriages, art exhibitions and food preferences.
But for a change, this time the attacks on the NGO have come from outfits representing Brahmins, Rajputs and Patels and also the student wing of the Congress, the National Students Union of India (NSUI).
Even the Sunni Awami Forum has slapped a legal notice on HDRC for listing Saiyads among the forward castes to be considered for the sweeper's job. The Sunni Awami Forum says that it is 'denigrating' to offer a sweeper's job to Saiyads as they are considered direct descendants of Prophet Muhammad.http://www.catchnews.com/india-news/gujarat-ngo-releases-ad-for-upper-caste-sweeper-gets-pelted-with-stones-1466840638.html