In the last few weeks, a hashtag has become a rallying cry against sexual harassment. Sunday Times spoke to the brave women who let go of their individual shame to express a collective rage against the system
TOI
'WHEN I POSTED MY TWEET, I WAS TREMBLING AND SHAKING'
Chinmayi Sripaada , singer who accused Tamil lyricist Vairamuthu of harassment
After I tweeted about the harassment, I had an almost physical reaction. If you read all the stories shared anonymously, you will see that many women said they were trembling and shaking. Even when I posted my tweet, I was trembling and shaking. You know then exactly what it means to talk on a public platform about somebody groping you.
The relief came much later, and yes I did cry. It was cathartic, there was a lot of pent-up anger. But the majority of the reaction has been positive; my family is my pillar of strength. My mother has stood up for me and my husband and parents-in-law only want to ensure I am safe. I feel as if I have put down a weight that I had been carrying inside me.
The most beautiful thing happened on the sets of a Telugu music show on Wednesday. I am a judge on the panel and there was a moment towards the end of the show where one of the contestants said that it is not required for someone of my stature to come out and say what I did and that they believed me. Even the grand jury comprising playback singers said it and I broke down. I was overwhelmed by emotion when I heard someone say that they believe me.
On Twitter, musician Shakthisree Gopalan has defended me and said that she has only love and admiration for me for being fiercely honest and doing the right thing. Composer Ghibran has tweeted in my support and actually said thank you. I feel happy and light now.
As told to Priya M Menon
'THIS IS A MILESTONE, NOT THE DESTINATION'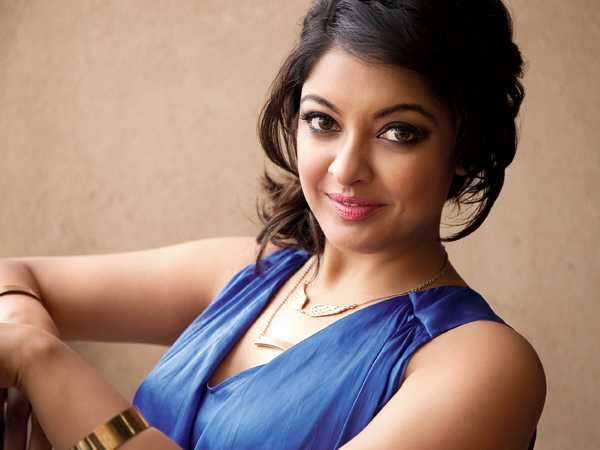 Tanushree Dutta, actor, who has filed an FIR against Nana Patekar
It has been an extremely difficult couple of weeks, especially when I was the only one speaking. I couldn't back down because I felt I had to hold the fort for others to come forward. Today, I feel it was worth it.
The way the MeToo movement has grown is unprecedented. I'm happy that many have found the courage to tell their stories. Healing cannot happen if you can't speak about what has happened. We've always had stray cases coming up and getting silenced. There is so much resistance to talking about these issues, but silence is complicity. The onus of taking it forward should be on the first person the survivor speaks to.
This is not just a woman's issue. It is a human issue. If women find retribution, then men will also find the courage to speak up. Unless we recognise that we have a problem, we will not solve it. This shame and secrecy is what emboldens perpetrators. This is a social disease which is rotting the soul of our nation. It needs the bitter pill of truth.
Bollywood did not respond for the first one or two weeks. Now they've had to take a stand for their own sake, because it was making them look bad. Actions speak louder than words. Though CINTAA has apologised, I'm waiting for them to take action. Production houses getting dissolved or actors disassociating themselves from movies — those are concrete steps.
I know I will get justice. People will be taken to task for what they have done. It gives me a sense of satisfaction that I was a source of motivation, and was able to restore people's faith in the system.
I wouldn't want to bask in the glory of this moment. I am not celebrating yet. Just three weeks back, it was a taboo. This is a milestone, not the destination.
As told to Sonam Joshi
'I TRUST THE WORLD NOW. I DIDN'T TRUST IT THE DAY BEFORE'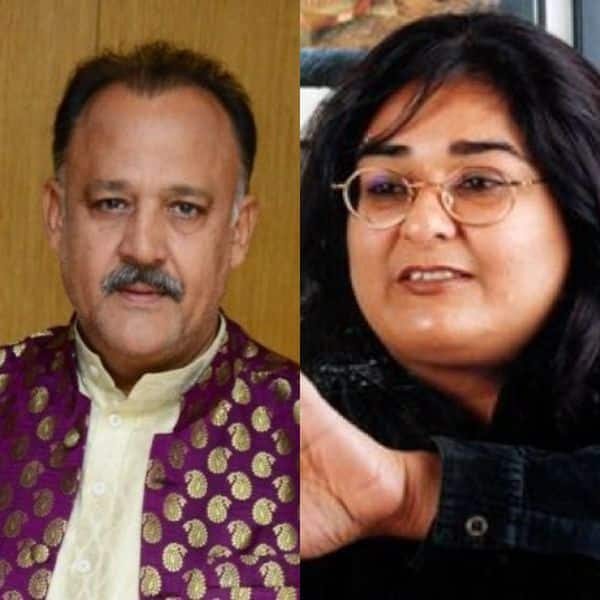 Vinta Nanda , writer-producer, who has alleged abuse by Alok Nath
The last time I spoke out there wasn't a supportive and enabling environment in the industry, and the world at large. Nobody said a single word. The only reaction was that I stopped getting work. It was a really bad phase.
When CINTAA (Cine & TV Artists Association) supported Tanushree Dutta, it was a trigger for me. I've been in the industry since 1985, and it's the first time that an association that governs it stood up for a woman. When I told my mom I want to come out, she said please don't because we had been through an emotional cycle already, and the fact that no one supported me was even more painful. Yet, I just knew that the moment was now or never. The next morning, I put up this post. In an hour, it went viral. The first person from the film industry who called me was Vidya Balan, who I hadn't spoken to in 20 years ago. That started the deluge.
It was exhausting to talk about it again but it was like purging. I needed to end the silence, to get it out of the system, to be heard and told that what happened with me was wrong and feel the support.
The only negative reaction I got after speaking out was the question — why are you coming out after 10 years. But it takes a long time to process the experience of abuse and articulate it. Even if someone finds an opportunity 50 years later, they should come out.
It has made a big difference to my life overnight. I'm feeling lighter as a person, more comfortable in my own skin. I wasn't born to be a person who could be caged and I was in a cage for 20 years. It's like I have been released from the captivity that I had endured for 20 years. I have had support from unknown quarters and people telling me how proud are of me. I trust the world now. I didn't trust it the day before.
In the last few days, there have been dramatic changes in the industry. CINTAA has given me 100% support. The institutions that govern the industry have announced plans to create an enabling environment for women in the industry. I hope women will be emboldened and know there is somewhere they can go and speak out. That is the change. When this happened to me, there was a predator who knew I had nowhere to go. That same predator turned into a serial offender. I was weeping when I read what Sandhya Mridul went through.
Had I somewhere to go to then, these girls would have never had to go through the trauma I did.
It is not about revenge. I've done this because I wanted to relieve myself of the burden once and for all. I forgave the universe a long time back for what happened. My justice came to me when I woke up the next morning and found that others had spoken because I had spoken up.
I have found my closure.
As told to Sonam Joshi
'I COULDN'T SLEEP THAT NIGHT. NOT OUT OF FEAR BUT THE LACK OF IT'
Sandhya Mridul , actor, who has accused actor Alok Nath of harassment
What I put out there wasn't just on an impulse. In fact, I'd been thinking about it for almost a year now. But it didn't feel like it was the right time yet or couldn't dig deep enough to word it. I didn't know if I trusted anyone, yet I knew it was time because there were platforms to do it now. I also felt that the onus was on a person like me to say and start something and be a part of this movement. While I realised it was my responsibility, I felt like a coward for not doing it. When Tanushree Dutta broke her silence, the conflict inside me seemed to grow and almost burst forth. At the same time, I was busy travelling and tried to push away the thoughts. I kept struggling with it because I wanted them to be my words from my heart and my truth. I didn't want it to be a media circus or a publicity stunt.
When Vinta broke out with Alok Nath, I knew I had to do it. Not just for myself but to support her. So I sat for three nights and everything started pouring out, flashing inside my head so clearly, visuals of 20 years ago. My heart was pounding when I put it out there but in less than 15 minutes when I saw what it did, the catharsis started. Keeping it bottled inside myself for so many years changed me as a person. I wasn't always a reticent, asocial person. But the incident made me a far more closed person than I actually am. It made me distrustful of signing a lot of work. I stopped going for parties and premieres until last year.
Now that it was out, it was almost something physically leaving my body. I couldn't sleep that night. Not out of fear but the lack of it. Felt so much lighter in my stomach, and different physically. Of course, I had fears that I wouldn't be believed but I had to rise above them to break patriarchy and the male dominant mindset. That's what being brave is also about. When people ask, 'Why didn't they come out before?' it's because it is ingrained in women to tolerate anything and be lauded for their sahan shakti. We have been silenced for too long with trying to live up to that. Sahan shakti does not mean silence anymore and I'm happy that women have decided to show they have a voice because that was one of the biggest problems in our system too.
I'm just happy that everyone is speaking — women speaking for women, men speaking for women, women speaking of and for men — and I'm glad that I'm a link in this chain.
As told to Mohua Das
'THERE'LL BE CLOSURE ONLY WHEN ACTION IS TAKEN'
Shutapa Paul , editor, NewCrop, called out journalist-turned-politician MJ Akbar
Soon after my Twitter thread, I received massive support. Several former colleagues and friends, many of them male, reached out to me as well as strangers. There are, however, a few people who knew about my ordeal and are yet to break their silence. I hope that when the time comes, they will as well. I am glad I made this revelation. I have battled this inner turmoil since the actual incidents took place in 2010-11. Back then I was not in an emotional state to take this fight head on as I had just lost my father. But even then, I remember, I had discussed with my mother if I should report this harassment to editors at India Today. My over-protective mother, who was also grieving for her dead husband, strongly advised me to quit this toxic environment. But when Priya Ramani's account came out, I knew I would be doing myself, and all other women, grave injustice by staying silent. For me, there will be closure only when I see some action being taken against M J Akbar. I feel both anxiety and hope right now. I'm anxious as the person who did what he did to us at that time is in a more powerful position today. I am hopeful because I have faith in India's executive. If the executive disappoints, then hopefully the judiciary will give us justice. As told to Shobita Dhar
'THE ROOT OF MY SHAME GOT PULLED OUT'
Sandhya Menon , journalist, who called out 3 scribes
I started off being angry. The trigger was the horrible apology comedian Utsav Chakraborty had put out which was full of self-pity. I felt men who harass women are not worried about harming another person, they are just worried about getting caught.
The first 12 to 13 hours, I was not too emotional, I just let it be out there. I had called out senior people and named the newspapers and that was the catalyst for a lot of women to speak up. There was a flurry of tweets at me, and at that moment I was not surprised that so many women had faced it. But I was surprised that so many women were willing to come out and say it; they had simply been waiting for someone with credibility to come out and talk about it.
For me, it was like being on an emotional roller coaster. Each time I read a story, it was like a blow. I was baffled that one person could repeatedly do this. Earlier, when I blogged about the various incidents of harassment I hadn't named people as I felt I may have done something to attract it. But when so many women came out and told their stories, the root of my shame got pulled out.
After a couple of days, I thought I must clearly define what my message was going to be so a few of us got together and began collating the stories that had come out. Other people also stepped forward to help — a lawyer offered legal help pro bono, a therapist offered services in case anyone wanted to talk about their experiences.
For me, it was a moment of reflection as to why I didn't want to work in newsrooms anymore. I have spent three years in therapy for bipolar disorder but I realised that these traumatic experiences were still very much a part of me. I didn't imagine in my wildest dreams this would be healing for me, and though I don't use the words 'trauma' or 'victim' for myself I am healing.
I am just tired now but am also at a scary place. We are poised on the edge of change, and it could go one way or the other. I want every woman who has spoken up to go forward. My aim is to see that at least 10 of those complaints go to the National Commission for Women. Only with this step will it go beyond naming and shaming on Twitter. Right now, I feel both hope and fear. I am hopeful that it will be taken forward but fearful that the women who have shown courage will get tired and go back.
Disclosure: The three journalists Menon named includes senior TOI journalist K R Sreenivas, who has since quit As told to Priya M Menon
'THE INTERNET FELT LIKE AN OPEN WOUND WHERE EVERYONE WAS HURTING'
Mahima Kukreja , writer, activist and comic, who called out YouTuber Utsav Chakraborty
It's been the craziest week of my entire life. Monumental for me personally, and for women at large in India.
It was emotionally trying to relive my story, not knowing fully what will follow as consequences of me speaking out, and also listening to so many other women and helping them to get their stories out. The internet felt like an open wound where everyone was hurting. All of it has taken a toll but there is also a sense of cathartic relief and empowerment that we are finally doing something about it. We are taking our power back and it feels like closure for a lot of us.
I came out with my story because there was an overwhelming need to tell the truth. People deserved to know that someone might not be who they appear to be and has hurt a lot of women; that there has been complicity and lack of action taken. Later that night, as women started publicly coming out about other men in positions of power, I felt it was a time of justice and reckoning. It became a thing larger than myself. Drawing courage from others, everyone just took it up and started telling their own stories and coming together to offer any resources and help.
If I gave the courage to one woman to speak out and she gave to courage to another and so on, it felt like a victory to me. I did not anticipate it would become so huge. There was a simmering anger and resentment because women have had enough but the timing, the platform, all of it coming together — was a surprise to me as well.
I was glad to see some accountability, justice being served, and steps being taken in the right direction. It needs to go on. There needs to be real-life reparation and reaffirmation. Women need to have each other's back. Men need to own up and take responsibility. If men call out other men, then the movement will accelerate at a much faster pace.
Truth is power. And it'll change the world.
As told to Sonam Joshi