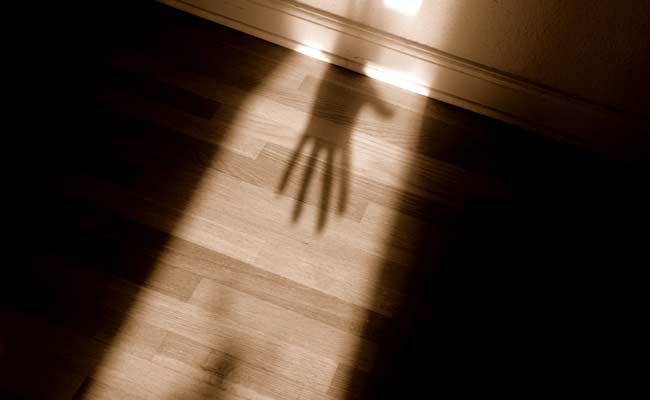 ERNAKULAM: 
HIGHLIGHTS
30-year-old found dead in her home in Ernakulam, had marks of strangling
She lived with her mother, who is mentally unstable; father had left them
Cops say she was assaulted between 1-5 pm on Thursday, no arrests yet
A 30-year-old law student in Kerala was raped and murdered and her body was found with the intestines hanging out in an incident that has chilling echoes of the 2012 gangrape of Delhi student Jyoti Singh, who came to be known as Nirbhaya.
The woman was found dead inside her home in Ernakulam on Thursday with signs of strangling and 30 wounds on her body. She is believed to have been brutalized with a sharp instrument and also had a head injury.
She was last seen by neighbours in the afternoon when she had gone to fill water near her house. The police suspect she was assaulted between 1 and 5 pm.
The neighbours say they didn't hear anything.
The woman lived with her mother, who, the police say, is mentally unstable and has been admitted to a hospital. Her father had left them years ago and the family was struggling financially.
No arrests have been made in the past four days. Ahead of voting for assembly polls in the state, the case has drawn political attention.
Kerala Home Minister Ramesh Chennithala told reporters that investigations are on and those responsible would be dealt with severely.
"The incident is terrifying and a reminder of how such things are on the rise in Kerala and other states," said TN Seema, a Left candidate for the May 16 polls.
The post-mortem report about the death of Jisha, the 29-year-old student who was found dead at her house near Perumbavoor in Kerala on April 28, reveals that she was brutally and sexually assaulted before she died, similar to the infamous 2012 Delhi gang-rape.
According to a latest report by Mathrubhumi, Jisha was beaten savagely by a stranger/s using a sharp weapon that pulled out her intestines. More than 30 injuries were found on her body. As per the autopsy report, two sides of her chest were pierced to almost two inches deep using a sharp knife. She was also struck in the genitals with an iron rod. A severe injury on her head is cited as the main reason of her death. The post-mortem report will be handed over to the police officials on Tuesday.
The investigators have remained clueless even one week after the brutal incident, which is being called as the Nirbhaya case of Kerala. The hashtag #JusticeforJisha has been trending on Facebook and many social media users have been requesting the police and the government to take proper measures to find the person, who brutally killed the student.
Jisha, a law student, was found dead by her mother Rajeswari at their house in Rayamangalam panchayat on Thursday night after she returned from her daily work. The deceased is survived by her married sister and her father, who has been living separately from the family for years.
Vibin Thomas·
!!!!!!!SHAME KERALA ####…..One law student named jisha is brutally rapped and killed by a stranger at its own house at perumbavoor… Its day five after that incident…no one arrested till now…..no politicians, medias, or woman activities s there for help..only her mother was live along with jisha….jisha s harmed by sharp tools… I think its like delhi case..may be larger than that….
Pratheesh Pc
Feeling so sad to hear about Jisha brutal rape murder happened in Perumbavoor, Kerala… Wish police and authorities take proper and bring justice to us…
Anil Kumar
No excuses for rapists, hang them on the spot…# justice for jishaperumbavoor.
Remesh Nair
A dalit girl Jisha(Law student in Kerala) was brutally raped&killed in way Kerala hv never seen.No party is interested in it.#KeralaNirbhay
In December 2012, 23-year-old medical student Jyoti Singh was gang-raped on a moving bus by five men who tortured her with an iron rod. She died 13 days later amid angry protests in India. The outrage led to new laws on crimes against womenhttp://www.ibtimes.co.in/kerala-student-death-jisha-was-beaten-savagely-sexually-assaulted-similar-delhi-bus-gang-rape-677079