"Just for political gain, RSS is pushing tribals towards Hinduism and is making them ingest Hindu culture," said a veteran tribal rights activist, Gulzar Singh Markam.Kashif Kakvi 04 Nov 2019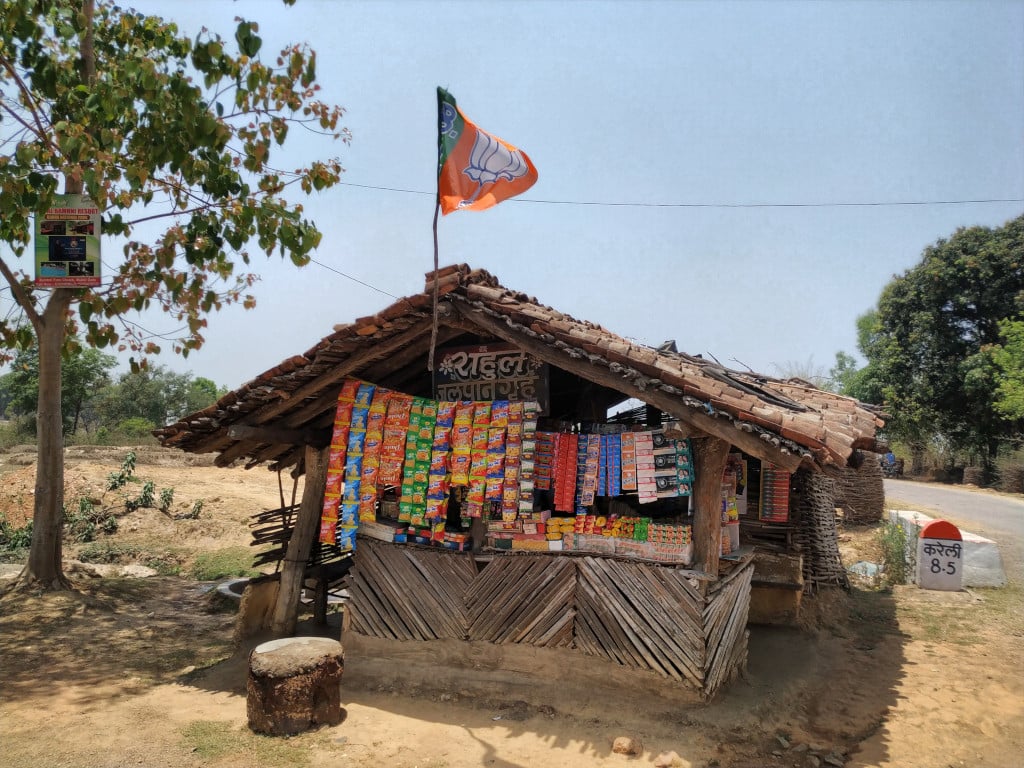 Photos by Kashif Kakvi.
Bhopal: A 22-year-old tribal youth from Chhattisgarh's Surajpur district reportedly killed himself on October 9, 2019 to oppose the Durga Puja conducted at his home.
The deceased, Jitendra Maravi or Sonu, was a resident of Ketaka village of Surajpur district in the Adivasi-majority state of Chhattisgarh. He took his own life after Durga Puja was performed at his house despite his objections.
According to a report published by Caravan, Jitendra was against performing Durga Puja, as he opposed demonisation of his "ancestor" Mahishasur, who was killed by goddess Durga, according to the Hindu mythology.
On September 26 this year, Maravi, along with his friends, had submitted a memorandum to the district collector opposing the burning of Ravana effigy and showing Mahishasur in a bad light.
Maravi reportedly had deep understanding of Adivasi heritage and history from a young age, and he always countered the hegemony of mainstream Hindu narratives, said the report. He organised cultural workshops, community events at phaliyas (villages) and taught tribal customs, heritage and history to the school children and youths. His father, however, performed the puja under the pressure of a local committee formed for Durga Puja. The committee members had also asked Maravi's father to make a resolution to perform Durga Puja in the house and persuade his son for it, according to the report.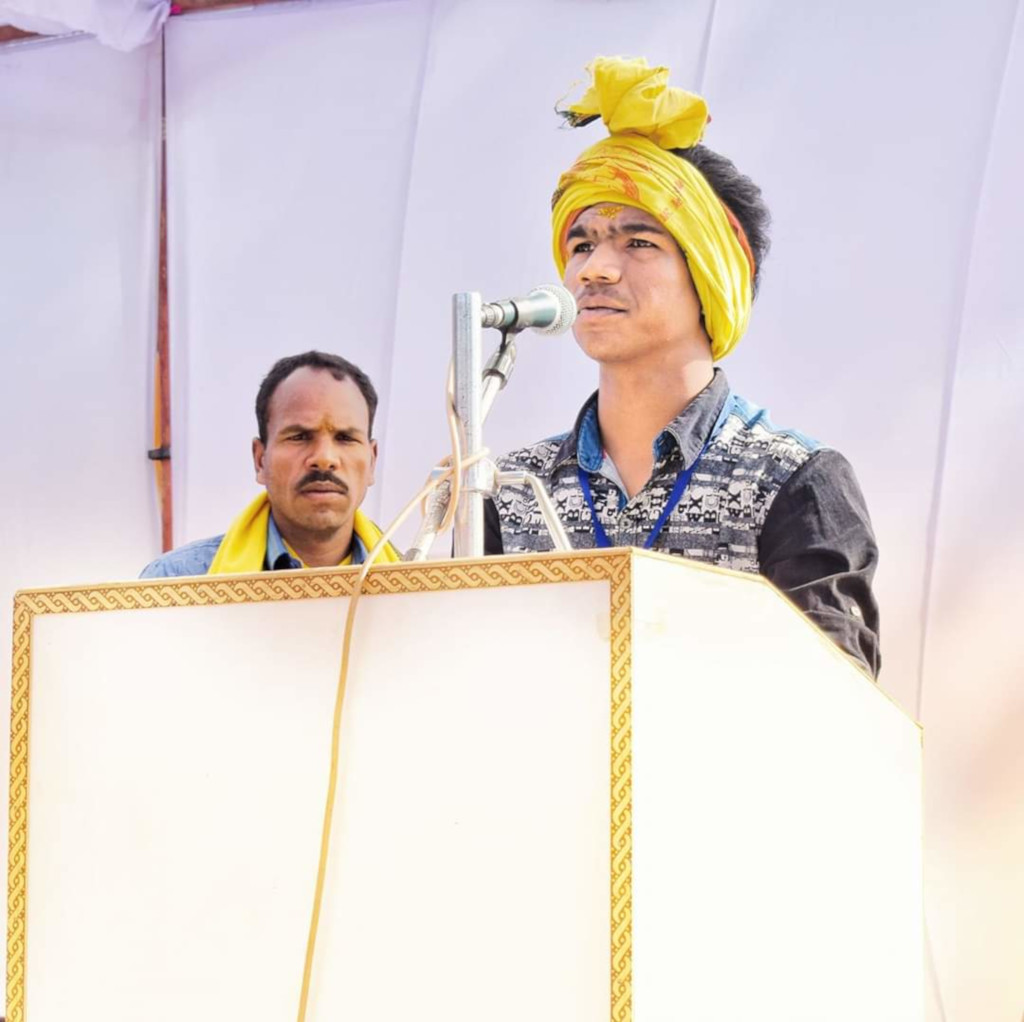 Earlier, in October 2018, a case had been registered against Jitendra at the Surajpur police station for an "objectionable" social media post criticising the practice of Durga Puja. He had been arrested and was jailed for 55 days.
In his suicide note, Maravi wrote:
This was my moral loss and I could not bear this loss. I have not taken this step out of fear, but only to open the eyes of these people. And the committee members are fully responsible for it. I want to apologise to all my friends, for leaving the fight midway. Remember one thing, that the revolution always demands sacrifice. I hope to achieve this martyrdom. Those who dishonour our ancestors should not be spared. This Durga Puja was breaking me day and night. I felt as if the 55 days of sacrifice had gone to waste. I would like my friends to fight my unfinished battle with much passion. I am always with all of you. I would like to apologise once again to all the people who were associated with me. I also want to apologise to my family members as they had to be ashamed because of me. I am giving you this last trouble. I won't anymore. My body should not be dissected, this is my wish.

Love Gondwana.
Sonu
CULTURAL IMPOSITION
Memoranda similar to the one submitted by Maravi have also been submitted in various regions of Madhya Pradesh like Dindori, Mandla and Shahdol.
In 2017, tribals of Madhya Pradesh's Betual had threatened to take legal action those who are burning the effigy to Ravana.
"Just for political gain, the Hindu right-wing organisation, Rashtriya Swayamsewak Sangh (RSS), is pushing tribals towards Hinduism and is making them ingest Hindu culture," said a veteran tribal rights activist, Gulzar Singh Markam from Mandla district.
Listing the ways impose Hinduism, Markam talked about how the right-wing groups are strategically constructing temples of Hindu gods and goddess at tribal areas. "Songs of Hindu gods and goddesses are being played here and aarti (a worship ritual) is taking place on a daily basis. Idols of Hindu deities were installed at the sacred places of tribals with slogans of Jai Sri Ramand Jai Mata Di. The offices of Bajrag Dal, Vishva Hindu Parishad have popped up in the region," he said.
Moreover, Hindu festivals like RamNavami, DurgaPuja, GaneshPuja, Diwali, etc. are zealously being promoted among the tribals from the last couple of years. "They pressurise those who refuse to do it. The Christian missionaries are no different; they too are pushing hard. As a result, the youths are tilting towards them, forgetting about their own heritage, culture, customs and gods," explained Markam.
However, the tribals are not Hindu by birth according to the Indian Constitution and any change in their religion does not legally alter their constitutional status.
Markam, who has been fighting for tribals' rights in MP for decades, said, "Even the constitution has separated us from the Hindus. Then, why do we worship Hindu gods or chant their slogans? Why not ours? We worship nature (Jal, Jungle and Zameen or water, forest and land). We don't construct temples and we aren't as religious as Hindus and Muslims. Our customs were entirely different from the majoritarian community."
An independent researcher—who has worked in various tribal pockets of Madhya Pradesh and Chhattisgarh—Manoj Dwivedi said, "Along with the religious push, the RSS ideologists are now slowly injecting love for Hindus and hate for other communities including dalits among the tribals."
Also read: How International Law Can Stop Eviction of Millions of Indian Tribals
He said, during his research, he learnt that in Bastar district of Chhattisgarh, four members of a family—father, sons and wife—are following different faith while living under the same roof. The younger son is practising Hinduism, the elder one is a Christian, while the father and the mother are following their tribal customs, he said. This, according to Dwivedi, is a common phenomenon across the region.
"This was shocking for me. I tend to wonder how this is possible. This is happening because of the aggressive religious campaigning. Various families, villages, tribal communities and regions have been divided along this line. Conflict due to faith has emerged among the tribals." he said.
When NewsClick visited tribal regions across MP, newly constructed temples, saffron flags and new offices of Bajrang Dal and Vishva Hindu Parishad could be seen.
On the other hand, with the emergence of Gondwana movement in the region during the past two decades, the tribals are now actively participating in politics, conducting community-based workshops.
Founder of Jai Aadivasi Yuva Sangathan (JAYS) Dr Heeralal Alawa told NewsClick, "Owing to the lack of education and awareness, the tribals have been manipulated for years. But now, the community has awaken and it's at the revival stage."
The biggest challenge for tribals' civil society groups is to restore faith and tribal customs among those who have migrated to urban areas, government employees, and literate persons. They consider themselves Hindus and practice the religion, said Alawa.
EVANGELISM WITHERS?
In some pockets of MP's tribal dominated districts like Jhabua, Balaghat, Alirajpur, Shahdol, Mandla and Dindori, Christian missionaries are proactive. They have build grand churches, schools and educational institutions to push their ideology. And in the vicinity of the churches, many tribals have changed their faith.
A tribal cultural activist of Jhabua (MP), Man Singh Bhuria, who has let go of his Christian faith to embrace the tribal culture, explained that the reasons behind the success of evangelism are illiteracy, poverty and unawareness regarding the cultural and fundamental rights. He said, "My parents changed their faith to Christian decades ago. But as I grew up and learnt about my ancestral culture and history, I decided to change my faith. Now, neither I'm a Christian nor Hindu; I'm a tribal who worships nature."
"Their is a basic difference between Hindus and tribals. They worship power, we worship nature. Fire is sacred for Hindus, water and trees are for us," added Bhuria.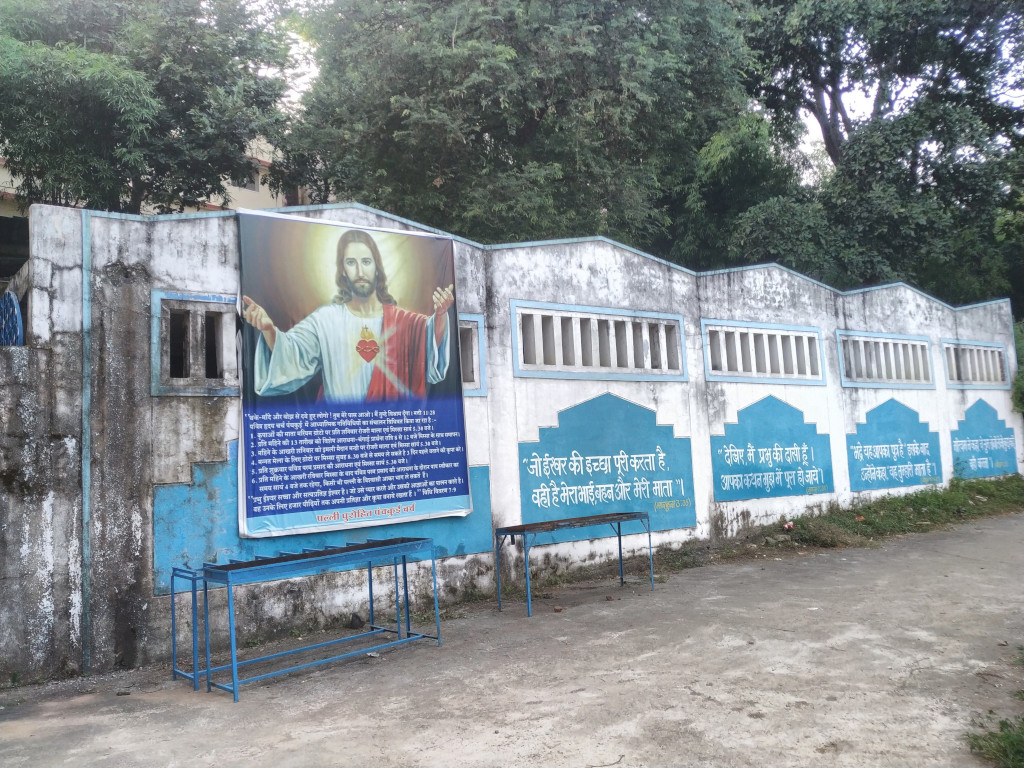 THE GONDWANA MOVEMENT
The Gondwana movement was started by the Gondwana tribes two decades ago in Madhya Pradesh's Mahakaushal region in a bid to fight for tribal rights, keep conversion in check and restore the tribal heritage and customs.
The emergence of Gondwana Ganatantra Party was also a part of the movement. The party had won three Assembly constituencies in 2003 elections and had secured a vote share of 3.23% votes.
"The counter of religion is a religion. We gave alternatives. Instead of Hindu temples, we constructed a temple of Bada Deo (the highest god for the tribals).Replaced Hindu gods with tribals' gods. Recorded popular tribals' songs and played them instead of the aarti," said Markam.
Tribal groups have also launched nationwide tribal rights movement, they continue to organise region-wise conclaves and seminars.
"Our demands are simple: Recognise 'tribal' as a religion, as they constitute about 25% of the population in the country. Constitute Adivasi Personal Law just like Hindu Personal Law and Muslim Personal Law, for tribals," said Madan Maskole, a senior leader of Aadivasi Bachao Manch, Seoni.
"Our aim is to bring all tribal leaders on one page irrespective of their parties and put forth our demands strongly and save our tribal cultural, heritage and history," Markam added.
https://www.newsclick.in/Madhya-Pradesh-Chhattisgarh-Tribals-Hinduism-RSS