UP Chief Minister Yogi Adityanath Delivers Early On A Promise: Anti-Romeo Squads In Action
"Anti-Romeo squads" of police are in action in UP, in line with Chief Minister Yogi Adityanath's orders
LUCKNOW:
HIGHLIGHTS
'Anti-romeo' squads in UP to check eve-teasing, crimes against women
The unique police patrols were promised in BJP's vision document
UP police chief has been asked to come up with a plan for better policing
Young men were questioned, shamed, reported to their parents and even forced to do sit-ups in various cities across Uttar Pradesh today as "anti-Romeo squads" of the police were out on the streets on the orders of new Chief Minister Yogi Adityanath. The squad is among a series of striking moves by the 44-year-old, who is racing to deliver on poll promises after his party, the BJP, swept the UP election.
Since yesterday, police teams have been on patrol near colleges, malls, parks and other public places. Instructions have gone to police stations that action has to be taken against "Romeos" – a term that loosely describes men who stalk and harass women. Surprise checks have produced offenders in many cities. Over 900 have been questioned since yesterday.
As visuals strongly suggested moral policing and intimidation of couples, assurances were offered by the police as well as the government. "They have been instructed that innocent people or those sitting with their friends should not be harassed," said minister Siddharth Nath Singh.
anti romeo squads up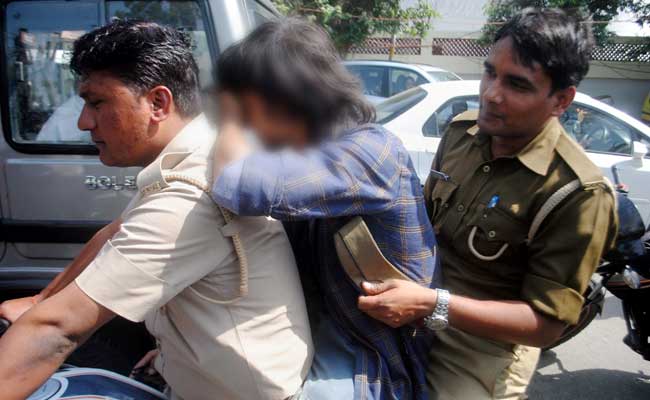 Anti-Romeo squads at work in Lucknow (PTI)
Uttar Pradesh police chief Javeed Ahmed tweeted, "Safety of girls/ladies is the sole intent of the anti-Romeo squads. No moral policing."
Three men were arrested yesterday in Lucknow. In Meerut, teens were hauled up outside girls' schools and colleges and questioned. Footage from Jhansi showed a police officer ordering sit-ups after cornering a boy sitting with a group of girls.
"The ideal is to reclaim public spaces and make them safe for women," said Mr Ahmed, who was told by Yogi Adityanath on Monday to come up with a plan to improve law and order.
anti romeo squads up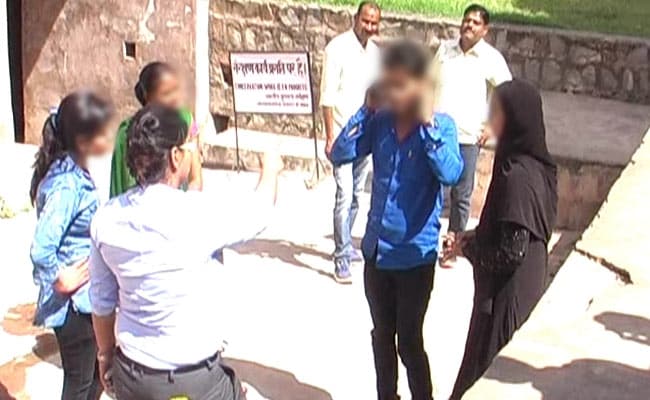 A group of boys was made to do sit-ups in UP's Jhansi by an "anti-Romeo squad"
Anti-Romeo squads, a key promise in the BJP's "sankalp patra" or manifesto for Uttar Pradesh, have been a controversial subject with some also linking them to the raucous campaign against "love jihad", the term used by Yogi Adityanath to describe Muslim men marrying Hindu women.
The saffron-robed priest-politician had said during his campaign that "love jihad" was an important poll issue for the BJP. One BJP leader, Sunil Bharala, went further and said last month that action would be taken in cases of "love jihad that targets innocent girls
http://www.ndtv.com/video/news/news/up-s-anti-romeo-squads-safety-or-vigilante-452532