I will not keep quiet'
By NEETA KOLHATKARJanuary 18, 2022 15:56 ISTG
'If the person is silenced, then everyone else is terrorised and won't speak up.'
'See what happened to Kiran Mane, you will face the same fate.'
'They want to send this message to the world through my example.'
'We have to fight this and show that they cannot throttle everyone.'
"This is murder of freedom of expression," says leading Marathi actor Kiran Mane, who was dropped from Star Pravah's (Star TV's Marathi channel) leading serial, Mulgi Zali Ho.
Mane reveals to Neeta Kolhatkar how, after he criticised the Bharatiya Janata Party-led government and Prime Minister Narendra Modi on social media, he was trolled by bhakts who urged Star Pravah to throw him out; he was informed that he was replaced in the serial via a phone call.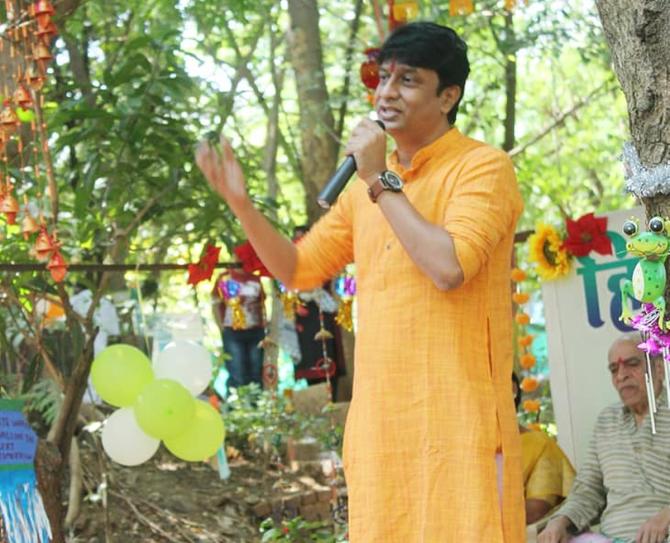 You have been sharing your views about current affairs on social media for a while now.
Your recent posts extending support to farmers and the posts that got trolls riled up were clearly political.
In a recent post you said artistes perform dedicatedly even if there are two or three people in the audience.
This indicated your thought that the prime minister should not have returned from addressing the Punjab rally.
You were trolled for this and it cost you the lead role in your serial, Mulgi Zali Ho.
I have been writing posts and expressing my feelings (on social media) for a while now.
I write my thoughts. There is something called read between the lines; each one has to draw their own conclusions and interpretations.
I write what I see or have experienced or about current affairs.
I have written another post where a psychologist is explaining something to a child; have I named any politician? No. Then, imagine the politician you don't like.
Now, it is not necessary that the one you dislike is the same one that I dislike. There is scope for interpretation.
I believe in progressive ideology and am a follower of the Shahu-Phule-Ambedkar ideology (Chhatrapati Shahu Maharaj, Mahatma Phule and B R Ambedkar, whose beliefs are the cornerstones of Maharashtra's ethos).
After my recent post, I was trolled — especially by the Sanghis and BJP followers. I am against that ideology and that is my choice.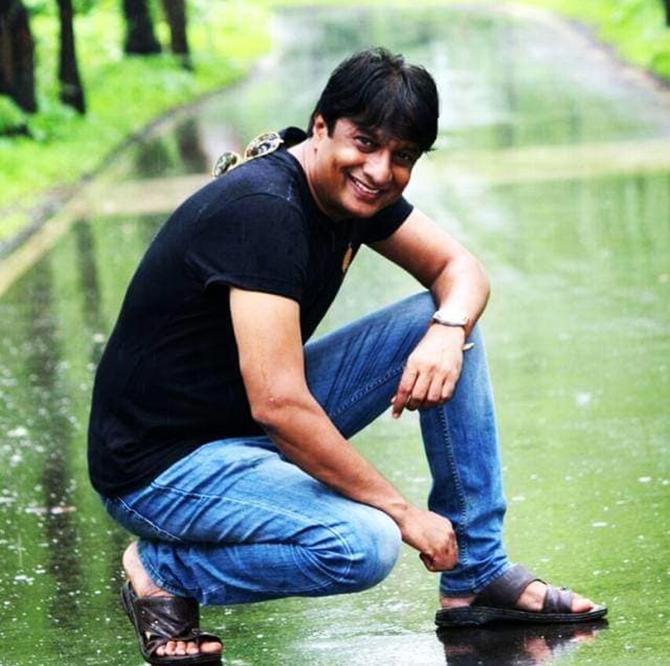 Is it a crime to be anti-right wing?
It is indeed no crime to be anti-right. Yet, I have been badly trolled.
Now, I am used to it and to being criticised. I face it regularly. The only difference is that, this time, it went to another extreme and one bhakt went on the Facebook page of Star Pravah and demanded that they throw me out.
Then, more people demanded I should lose my role. Some went on to say they should get the addresses of the financers funding the various serials I am working in and ensure I am thrown out on the streets.
The campaign against me gained traction on that channel.
I have screenshots of posts where these trolls have said, 'Yachi Rudaali honar ahe (He will soon be mourning).'
Immediately after this campaign, you were removed, unceremoniously and without explanation.
Later, the channel circulated a note and the serial's producer called your conduct 'unprofessional'.
Did they ever warn you? Did the channel heads inform you about the alleged complaints against you?
Three days after the campaign against me began, I was called and told they have replaced me and that I no longer will be required in Mulgi Zali Ho, which is that channel's number one serial.
Later, a man from the channel told me that a lady had complained against me and my political posts were the reason I was replaced.
Till date, nobody has given me anything in writing. I have made an immensely valuable contribution to my role in this serial. It is tremendously disgusting that I was unceremoniously asked to go via a phone call.
I believe they should have called me to the table, made accusations against me to my face, told me the allegations and given me an opportunity to defend myself.
After that, they could have said my explanations were unsatisfactory and removed me. When we sign a contract, these are basic professional courtesies.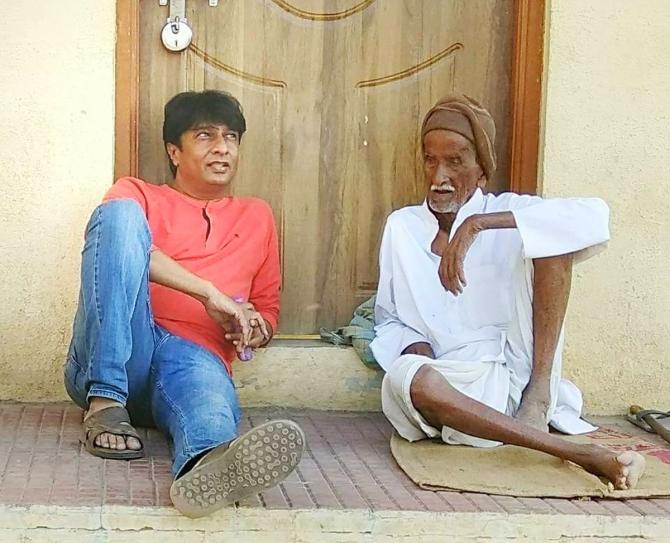 Is the actor who alleged that you are 'arrogant' and 'unprofessional' politically inclined as well?
This is not what one can term as a complaint.
These are excuses made 50 hours after I was thrown out of the serial. 'Dongar pokhraun undir kadhlat tumhi (you made a mountain of a molehill)'.
If they were to allege that I physically assaulted someone or sexually harassed someone, then it is justified to throw me out.
This frivolous accusation that I am arrogant is not even authentic. When this is all they can cough up against me after 50 hours, it tells you how much credibility they have.
Moreover, this lady producer who is speaking to the media against me and giving these excuses… ask her how many times has she come on the sets in the last one-and-a-half years? Not even once. We don't even know what she looks like.
She claims she is speaking at the behest of someone on the sets.
Also, the husband of the lady who complained and said I was arrogant is a post holder in the BJP. She is speaking a lot against me suddenly.
Look at the timing of this entire episode.
Right-wing, Sanghi trolls write to the channel, the lady complains against me and someone asks the channel to sack me. You have to link these dots.
Performing arts and the media are professions where one needs to understand the pulse of the place and people. They need to be in touch with reality because the serials, plays, and reports are expected to reflect the reality of our society and political environment.
Can performers be indifferent to their surroundings?
Isn't stopping someone from expressing their opinion stifling independent voice and freedom of expression?
This is a murder of freedom of expression. They are trying to throttle people and not let them speak up.
If the person is silenced, then everyone else is terrorised and won't speak up. See what happened to Kiran Mane, you will face the same fate. They want to send this message to the world through my example.
We have to fight this and show that they cannot throttle everyone.
I am fighting and I have been receiving unexpected support from across Maharashtra. It is so heartening. I have been receiving phone calls from villages and different places, saying the youth is supporting me. They even put this on their personal WhatsApp status.
This is empowering for them. I believe it is not easy to throttle the public.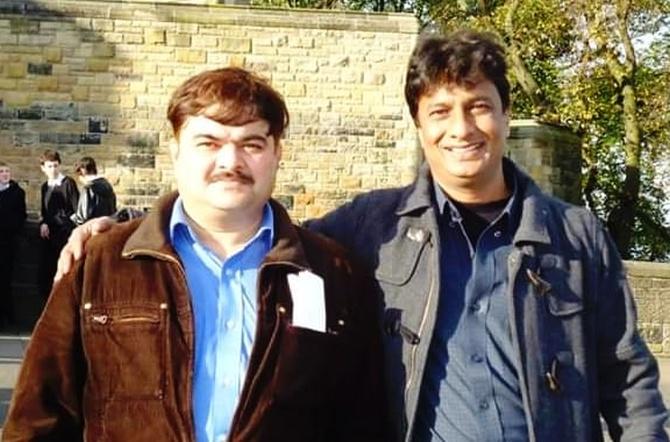 *IMAGE: Kiran Mane with actor Prashant Damle.
Why, barring a few exceptions, is the theatre and television world silent?
They fear that, if they support me, they will not get work in the future.
There are few self-respecting people who have taken a stand in my favour.
This requires a strong backbone and the tremendous self-confidence that they will get work after taking such an ideological stand.
Others prefer to avoid controversy. They don't want to spoil their relationship with the channel heads because they may want work in the future.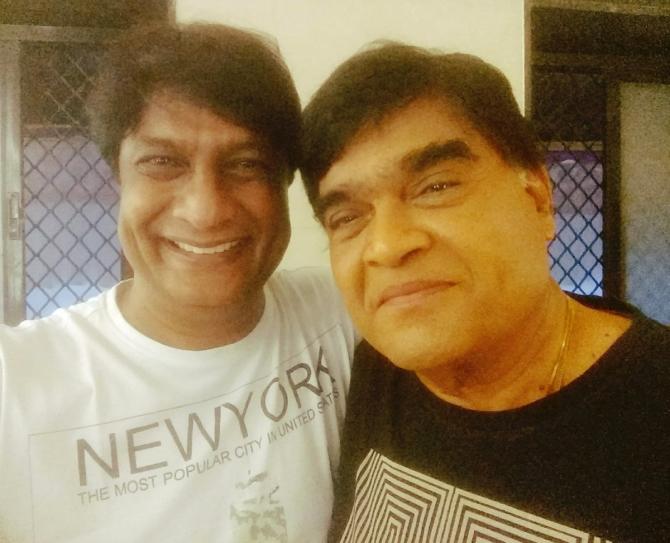 *IMAGE: Kiran Mane with Ashok Saraf.
If you were not a Maratha, do you think the outcome would have been different?
It is because I am a Maratha that I am facing this situation.
For example. if I were a Ponkshe performing as Nathuram Godse and, as that character, if I were to criticise and abuse Mahatma Gandhi, there would have been acceptance in the society. I wouldn't have been asked to leave the channel.
This is the situation we are living in currently.
However, except for some Bahujan Samaj members who have been misled and cannot see the larger picture, I am, by and large, getting a lot of support.
I will not keep quiet. This feeling is beyond that of being a superstar.
I don't fear being out of work because I am in a position to produce serials and plays.
If nothing else, I can do stand-up comedy.
Acting is only a way to express myself. One cannot enjoy acting if one works in fear and does not speak one's mind.
What is the use of my existence if I don't stand up for my farmer brothers? There has to be a purpose beyond one's selfish need to be a performer and actor.
*Kindly note: These images are not a comment of any kind.
Feature Presentation: Rajesh Alva/Rediff.com